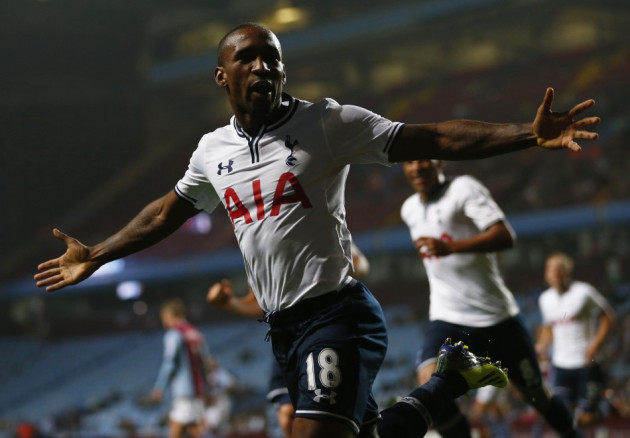 Andre Villas-Boas has admitted he is undecided over whether Jermain Defoe or Roberto Soldado will take the starting spot for Tottenham after the former put in another stellar effort in the Europa League last night.
Defoe scored the opening goal against Russian outfit Anzhi Makhachkala with Nacer Chadli scoring the second to take as Spurs sealed a valuable 2-0 win.
His goal takes the England international to a tally of five in the Europa League season so far and he is closing in on former Tottenham man Martin Chivers' European record for the club in the process.
While some are suggesting that Villas-Boas will likely put Soldado back into the starting line-up when Tottenham take on West Ham on Sunday, the manager insists that the decision hasn't been made yet.
"We have to judge recovery and the fact that JD was involved and Soldado wasn't," Villas-Boas told reporters. "Everything will come into consideration.
"We have been extremely happy with the performances of both. It is a question of deciding what is best for the team.
"It was another great goal, a great finish. It's really good to see him out there again doing extremely well whenever he's given the opportunity."
Defoe's scoring record this season has been on track to earn him a starting spot but with Soldado also bursting onto the Premier League scene since his summer move - the striker has so far scored four goals in eight appearances for the side - Villas-Boas had to admit that despite favouring his big-money signing in the league recently Defoe's form is hard to argue with.
"He is a great professional, has a great attitude and now he's only one off Martin Chivers so it's a real great achievement for him," he explained.
"I think he has the ambition this season to go even further up the ladder in this record tally behind Martin Chivers and as an all-time goalscorer so I think that plays highly in his motivation, definitely."