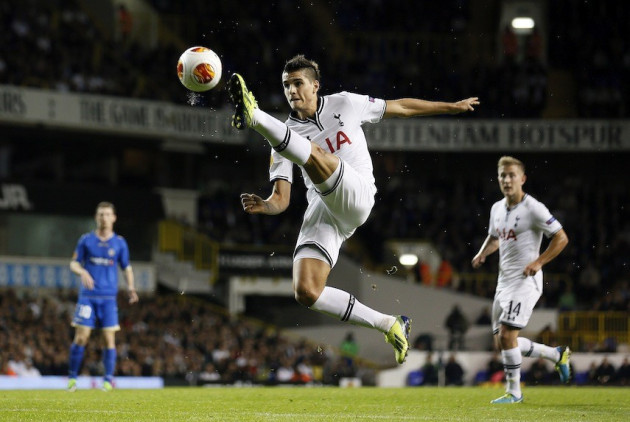 Former Tottenham player and manager Ossie Ardiles has claimed that while Christian Eriksen is already proving his worth for the club after making the move to White Hart Lane in the summer, Eric Lamela will prove to be the side's best buy in the most recent transfer window.
Lamela is still adjusting to life in north London after making the move from Roma, and while Eriksen has already scored for Spurs, the Argentina international has featured just three times in their first six matches.
But Ardiles, who spent ten years at Tottenham as a player and went on to manage the club in the 1990s, believes that his fellow countryman Lamela will turn out to be the buy of the summer when he finds his feet and can recreate his performances for Roma.
"I am very impressed with Eriksen, immediately he's been wonderful," Ardiles told the Tottenham & Wood Green Journal. "Lamela will take more time, but over the long term he'll be our best buy. I'm looking forward to seeing him develop.
"In Argentina, Lamela played for River Plate and he was named the new Messi. He moved to Roma and was labelled the new Totti. That gives you an idea how talented he is."
Ardiles went so far as to claim that Lamela has the ability to be a more skilful player than Gareth Bale, who left Tottenham for Real Madrid in the summer for a world record-breaking fee.
He explained: "He can play behind the centre forward, on the right and the left. He's not as powerful as Gareth Bale but he's much more skilful - he's a different kind of player. I would say he has a more difficult time to adjust, but I believe he will be our best buy this summer.
"It's always very difficult to replace a player like Gareth Bale. He was absolutely wonderful last season and I was worried how he was going to be replaced, but Tottenham did incredibly well over the summer and all [of the signings] are very talented.
"Last season we were a one-player team - now we are much more of a team and looking stronger."
Lamela scored 15 goals for Roma in 33 appearances last season before becoming Tottenham's record signing when he moved for €30m.