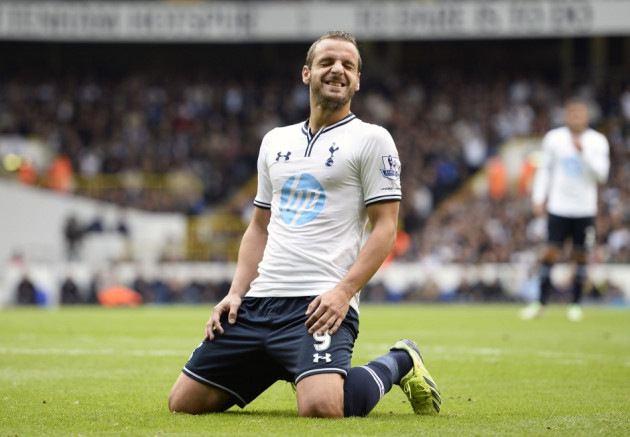 Roberto Soldado believes that Tottenham Hotspur deserve to be in the Champions League with the Spaniard pledging to score the goals required to ensure a top four finish.

Soldado joined Spurs to supplement a lacklustre attack throughout the 2012-13 campaign and so far he has proven to be a positive acquisition, though the Spain international has failed to score in five games.
And while he admits that the move from Spain to England has been challenging the 28 year old believes that he will find his scoring touch and fire Tottenham into the Champions League once more.
"The difference between the game in England and Spain is that it is a lot more physical here, more challenges and the play is broken up more," Soldado said, according to Metro.
"It's not so fluid so I will have to adapt to play like that, which I'm trying to do for my team-mates. I'm trying to score more goals in open play. Every game is very hard in the Premier League."
He continued: "As a group, including the new players, we are looking to improve and our objective is to get Spurs to where the club belongs.
"I have come here as a striker to score goals. I always try to achieve more goals each season, so that will be my aim - to score as many goals as I can for Spurs and try to get us into the Champions League where we deserve to be."
Tottenham have got off to a particularly successful start to the season and are just three points behind the top-placed teams in the Premier League table.
A shock loss to West Ham United before the international break was one of their few poor performances for the campaign and the north London side are looking for a response when they return to action against Aston Villa on 20 October.