Real Madrid are confident that they will be able to stave off competition from rivals Barcelona as they attempt to bring Tottenham winger Gareth Bale to Spain.
The Wales international has been consistently linked with a move to Real Madrid since excelling in the Champions League two seasons ago when his performances brought him to the attention of the top European clubs.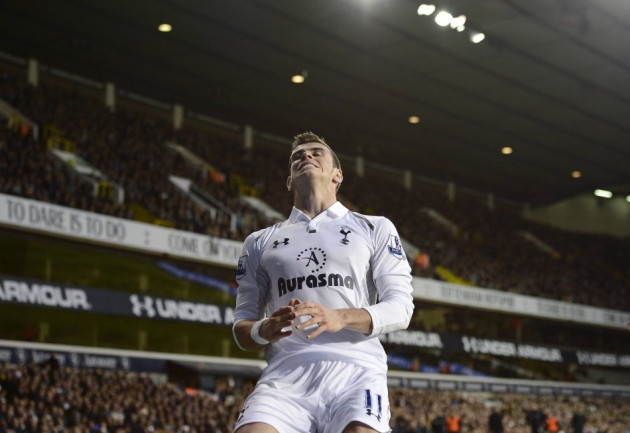 Bale has continued to make headlines with his performances for club and country, and it now seems as though Real Madrid will attempt to convince the winger to join his former Spurs team-mate Luka Modric at the Bernabeu.
Spanish publication AS has reported that Madrid are confident that they can outbid Barcelona and that they are close to completing €50million deal which would see the Tottenham star earn around €2.2million a year.
The Spanish champions have continued to monitor the progress of Bale and are aware that there is interest from Barcelona, however, they believe their financial package will be far superior.
Tottenham have previously shown that they are only prepared to accept the best possible deals for the club, as demonstrated by chairman Daniel Levy who fought tooth and nail to secure a sizeable fee for Modric.
Levy turned down numerous offers from Chelsea, but was willing to allow the Croatian to move to Spain if the right financial deal with made.
Spurs would be in a strong position when it comes to Bale as he signed a four year extension to his contract in the summer as the club attempted to fend off interest from other clubs.
AS believe that Barcelona would also like to make an offer but they would only be able to offer similar wages top those that Bale already earns at White Hart Lane.
Bale has previously spoken about whether he would be interested in playing abroad and has admitted that both Barcelona and Real Madrid would be hard to turn down.
"If you are talking about Barcelona or Real Madrid, two of the biggest clubs in the world, then it's a bit like Harry and England, it's a once-in-a-lifetime dream," Bale told The Sun last year.
"If you said to any young player that you could play for Barcelona or Real would they turn it down? Probably not."
"If a bid was accepted you would obviously have to seriously consider it."