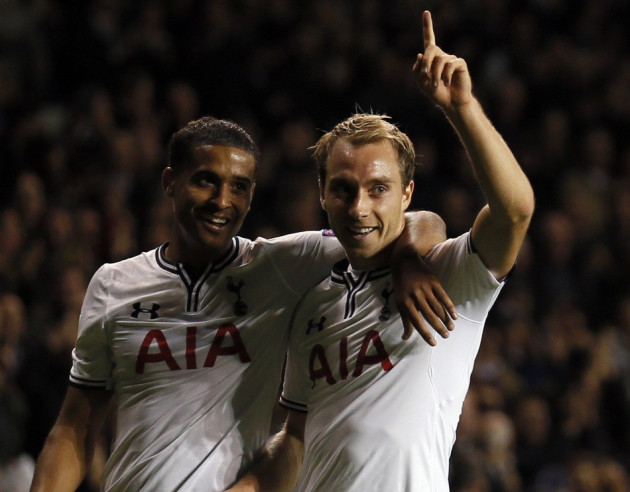 Glenn Hoddle has claimed that Christian Eriksen is the man to take Tottenham into the top four this season after ther former Ajax midfielder enjoyed an impressive start to his Spurs career.
Eriksen joined the north London club in the final days of the summer transfer window and has so far proven to be an astute signing after finally making the move from Ajax. He won three league titles with the Dutch club and his €13.5m fee appears to be a bargain for Spurs.
The 21 year old has impressed in the league thu far and former Tottenham player and manager Hoddle believes he provides an extra cutting edge as the club look to secure a top four finish.
"He [Eriksen] is just what the club needed," Hoddle told the Tottenham and Wood Green Journal. "We were looking a bit too predictable, we needed someone to open the door.
"He's scored a wonderful goal in the Europa League, he's created a couple of goals for other people, he's elevated the team right where it was needed. I think Spurs have got a chance of the top four."
Tottenham have been on the cusp of Champions League qualification in recent seasons, and having finished just one point behind fourth-placed Arsenal last season and after losing Gareth Bale, Andre Villas-Boas went on a spending spree in the hopes of building a team capable of participating in Europe's most prestigious competition.
But the competition for a top four spot is looking tougher than ever this season with the several clubs all harbouring hopes of qualifying for the Champions League next season.
As well as the usual candiates in Arsenal, Chelsea, Manchester City, Liverpool and Manchester United, Everton have also impressed in the early stages and Roberto Martinez will be keen to keep their unbeaten start to the season going.