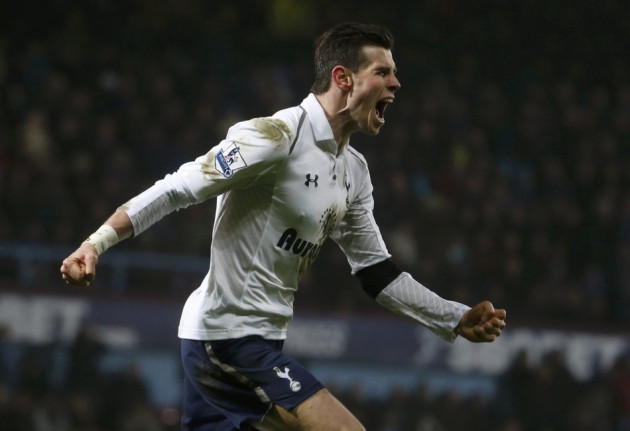 The papers have been on overdrive for some weeks now over the future of Gareth Bale, glossing over the three year contract he has with Tottenham to stir up the possibility that he may be Real Madrid-bound.
Depending on which publication you believe across Europe, Bale could leave for a fee of £50m, £60m or up to £80m in some cases.
Madrid are no stranger to paying such a fee, and to doing so with a club who aren't very willing to deal with them. Sir Alex Ferguson famously claimed he wouldn't sell the side a virus when they were pursuing Cristiano Ronaldo, but it seems that every player has their price.
Though with Tottenham, the trend of letting players go has been one that Daniel Levy, the club's ruthless and business-minded chairman, is seeking to halt. Despite Chelsea offering an over-inflated £40 million for Luka Modric in 2011, the north London club stood strong on their principals that they wouldn't become a supermarket for other sides to pick and choose their next top stars from.
Madrid's public courting of Bale has brought memories of when Barcelona were chasing Cesc Fabregas, with every player past and present as well as any backroom member with a name worth quoting claiming he would be the perfect fit for the Spanish giants, as they look to reclaim dominance from Barcelona once again.
Tito Vilanova's acquisition of Neymar has made the fight to bring an equally top star to Madrid even larger, and if Bale were at any other side in the world he might have been a shoe in for the club.
His own silence has been particularly conspicuous as many speculate on his future, especially after Andre Villas-Boas publicly declared he wanted Bale to sign a new deal with the club, and the winger has yet to respond. His comments on the situation are always vague and leave open the door to a move abroad, and as simple as it seems, it would appear that he could silence all the rumours immediately with just a sentence saying he wants to stay at Tottenham next season - and not doing this is quite telling.
But if Bale does want to leave Tottenham - and with Champions League football on offer, as well as the Spanish title, he would have good reason to - that's one thing, but the Wales international has a contract in north London and Levy would likely see him staying as a more attractive option than any amount of money.
The Modric saga, which went on for over a season before he secured a move to Madrid, was a huge test for Tottenham as he submitted multiple transfer requests. Their ability to land a replacement was particularly important to the club, which Harry Redknapp explained was the reasoning for turning down the £40m bid from Chelsea on deadline day for the midfielder.
But while Modric was an important part of the Spurs' line-up, Bale is much more so, and what replacement could be sought for this star? As any Madrid player will tell you, in the world right now there isn't one. Even if you have £80m in your pocket.
Selling Bale would go against all of the principals that Levy has aimed to create at Tottenham. After a year he relented with Modric, and he could do the same with Bale, but even if the former Southampton youth man hands in a transfer request - it's a road the chairman has travelled down before and he got at least another season out of the Welshman before selling him on.