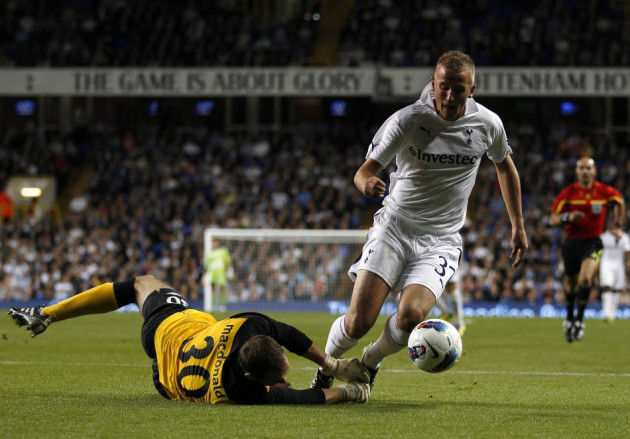 Harry Redknapp has admitted he won't get Harry Kane on loan this season with Tottenham wanting to keep hold of the youngster.
Spurs have sent Kane out on loan four times but last season the club suffered from a lack of depth up front and with Emmaunel Adebayor posting a disappointing season it would appear there is room for the England Under 21 international.
Redknapp had hoped to be able bring Kane to QPR who are desperate to secure promotion back to the Premier League at the first time of asking.
With the west London club currently top of the Championship table Kane would certainly have been a boost for their attacking line-up but Redknapp has conceded Tottenham will likely keep Kane as Villas-Boas continues to be unsure over Adebayor's abilities.
The former Spurs manager said: "He started at Aston Villa the other night and they're not going to let him go.
"They've only really got three strikers. They've got Adebayor but he seems to be out of the picture."
Adebayor tweeted on Monday that he had been included in the first team training once more after the Togo international was relegated to the reserve squad in recent weeks.
He wrote: "Hey guys, today was my first day back training with the first team. Good to be back and feeling good! Have a great day everyone!"
The striker has insisted he never wanted to leave Tottenham over the summer despite constant reports linking Adebayor with an exit.
It would appear as though Adebayor may well have fallen behind Kane in the pecking order and he will have some task to convince Villas-Boas that he deserves an opportunity in the first team.