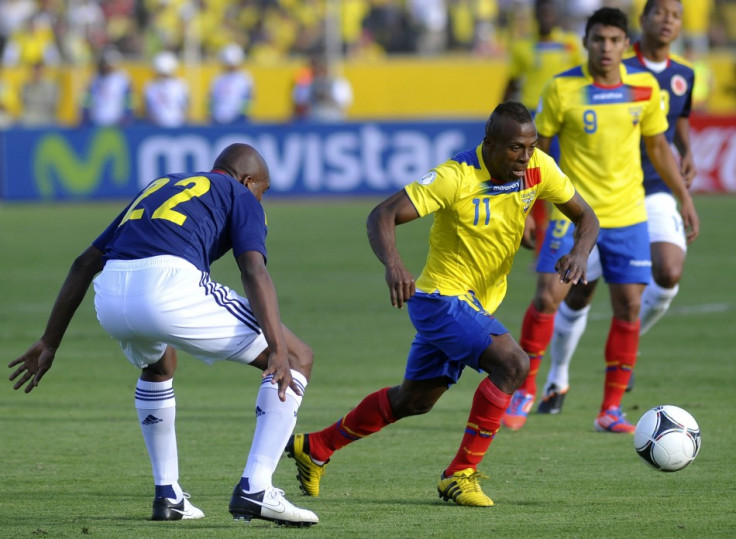 Tottenham are planning a move for Club América striker Christian Benitez, according to the Mexican side's president. Ricardo Pelaez has confirmed that the north London side have expressed an interest in the Ecuador international.
The Sun believes a £9m bid for the 27-year-old is possible. Benitez has prior experience of the Premier League, having spent time with Birmingham City in 2009.
"There could be a good offer for Christian from Tottenham. I've spoken with him and he wants to return to Europe. We won't clip his wings if we get an offer that suits us," Pelaez explained.
"Of course there are bids for him - he has been the league's top scorer three times after all. He is a great guy and a magnificent player. He is under contract but we'll look to see what is the best option," the club chief added.
Andres Villas-Boas has been linked with a number of striking options, including Spain international Roberto Soldado, Porto striker Jackson Martinez and long-term target Leandro Damiao.
The former Chelsea boss is also reported to have opened talks with Barcelona striker David Villa but will likely face competition from Arsenal.
Meanwhile, Spurs continue to fight speculation surrounding the future of Welsh international Gareth Bale, who has been linked with an £85m move to nine-time European champions Real Madrid, according to the Daily Mail.
Madrid president Florentino Perez has admitted signing Bale will be an expensive proposition but insists he regards such expenditure as a long-term investment.
"I met Tottenham chairman Levy last year and he has an obligation to defend their interests. Regarding the figures spoken about Bale, players are neither cheap nor expensive, but an investment. Most expensive players are those that can be classified as an investment because, if they are very good, they produce a return," Perez explained.