Tottenham Hotspur have opened talks with David Villa for a move in the summer, according to the Daily Mail. Barcelona are reported to be willing to let the striker go for a sum of £10m with Arsenal also believed to be interested in reviving their interest in the forward.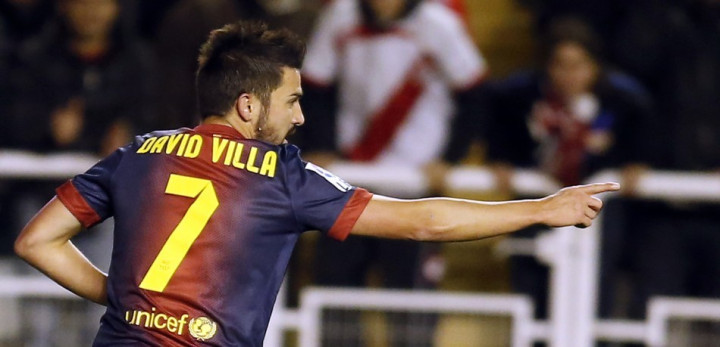 Andres Vilas-Boas is a huge fan of the forward and has revealed that he was tracking the striker during his time at Chelsea. The North London club are in the market for a striker in the summer and are also keeping tabs on long term striker target Leandro Damiao for a move before the start of next season.
"I always had a good relationship with [him], from the times in Chelsea... I tried to move him away," he said in an interview.
However, Tottenham's failure to qualify for the Champions League may come back to haunt them with the striker reportedly looking to sign for a club currently in the Champions League. Arsenal, who failed with a deadline day bid for the forward in January, are believed to have renewed their interest in the forward and their fourth place finish on the last day of the season has made them favourites to sign the 31-year-old.
However, Arsenal's interest in the striker will depend on their ability to land either of Stevan Jovetic, Karim Benzema or Gonzalo Higuain who have been deemed to be Arsene Wenger's prime targets. Wenger has made a world class striker his top priority this summer and failure to attain either of the aforementioned players will lead him to fall back on Villa, who is willing to move to Arsenal owing to similarities in their style of play with Spain.
Tottenham, on the other hand, are waiting for a resolution on Gareth Bale's future who is being pursued by Real Madrid and are ready to pay up to £65m for the player's signature, according to the Daily Mail. However, the management is willing to give the player a bumper contract, believed to be in the range of £150,000 a week to extend his stay in North London and help Tottenham secure a top four finish next season.