Tough Mudder London South 2014 Photos: Ice Baths, Electric Shocks and Freezing Mud Pits
Thousands of brave – or foolhardy – men and women willingly subjected themselves to electric shocks, ice baths and freezing mud pits as they took part in the 2014 London South Tough Mudder challenge, dubbed "probably the toughest event on the planet".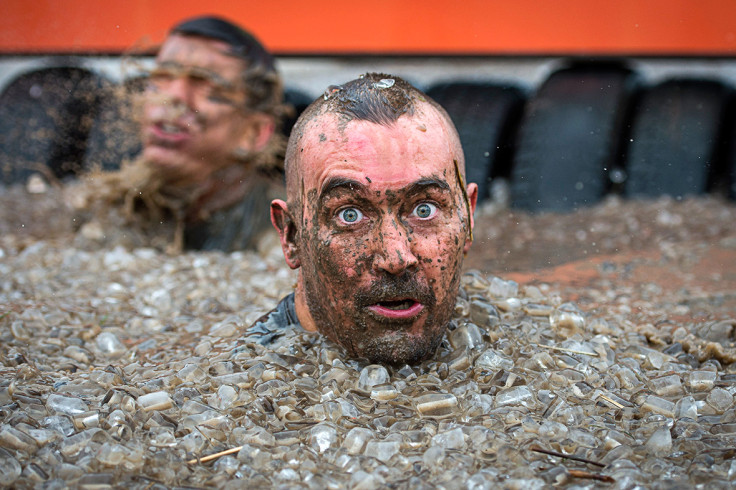 Tough Mudder is a 10-12 mile obstacle course which places the focus on team spirit and camaraderie. It is not a race; teams help their fellow members – and even strangers from other teams – over the tougher obstacles.
And some of the obstacles are very tough indeed. The Arctic Enema involves plunging into a giant tank filled with muddy water and ice; the Electric Eel sees participants crawling through a shallow mud pool under dangling live electric cables.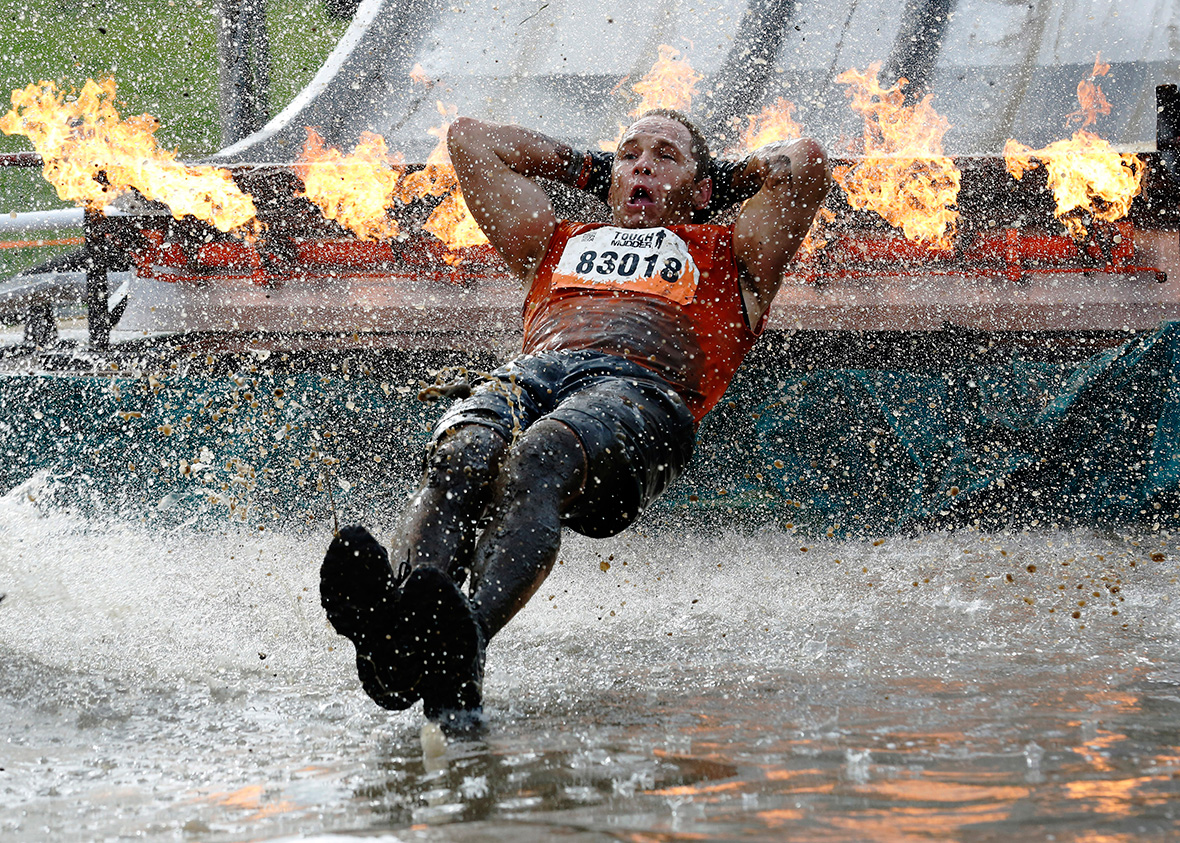 The event has been described as a half-marathon over muddy hills with obstacles placed every mile or so.
Participants raise money for charity and receive a T-shirt, headband and a well-deserved free beer for their efforts.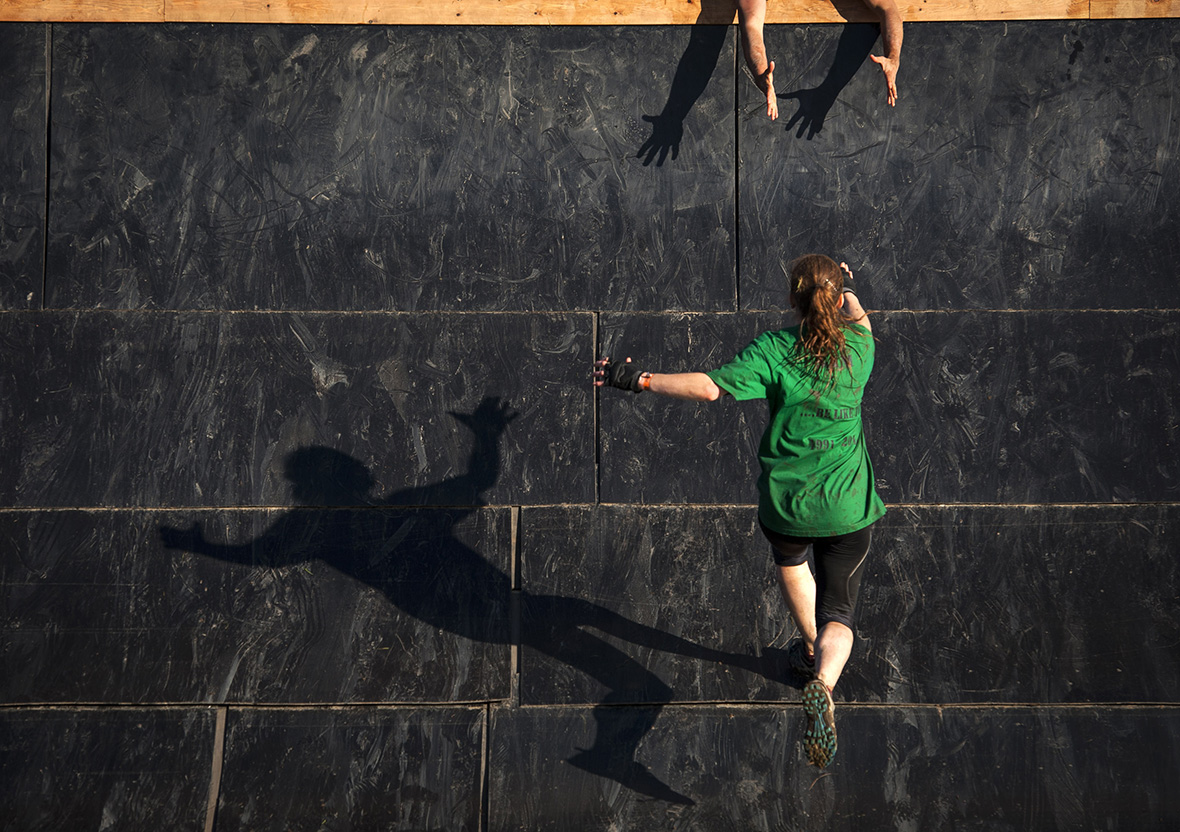 © Copyright IBTimes 2023. All rights reserved.