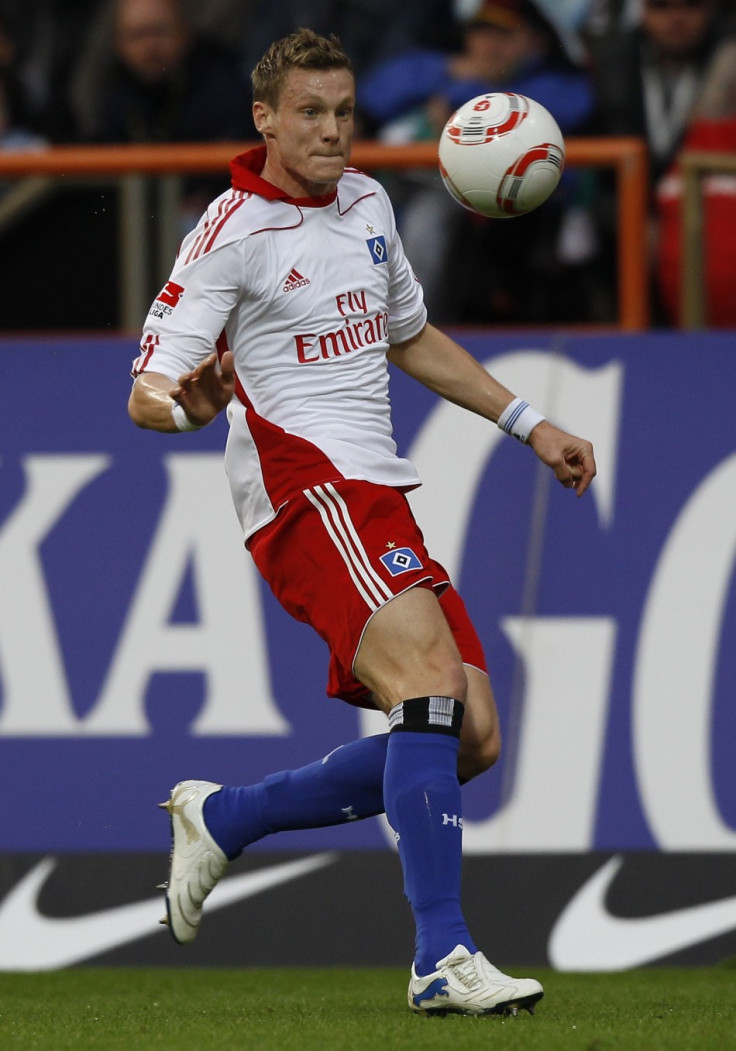 According to the Sun, Liverpool manager Kenny Dalglish will make another attempt to sign highly rated German full back Marcell Jansen. Liverpool had a £10m bid rejected last year for the player but Kenny Dalglish is ready to make another bid for the versatile defender. The versatile defender is seen as key for Dalglish's new look Liverpool side and will look to land the £15m rated German international before their opening Premier League fixture in three weeks' time.
Liverpool is also keeping tabs on Valencia forward Juan Mata. It was believed that Mata would be staying at the Spanish club but Valencia boss Unai Emery has revealed that if a large offer comes in for the player, Valencia are not in the financial position to reject it. Emery said: 'We want him to stay and Mata has also expressed his wish to remain at Valencia. But we know if a big-money offer comes in from any club and it's good for both the player and the club, it could lead to his exit.'
It is believed that Arsenal could well be favourites to sign Juan Mata but will only have the funds available if Barcelona signs Cesc Fabregas. That transfer story has no end in sight and Kenny Dalglish has instructed director of football Damien Comolli to nip ahead of Arsenal and toe up a deal for the Spaniard.
Liverpool manager Kenny Dalglish looks set to steal £10m rated 16 year old M'Baye Niang from under the nose of Tottenham Hotspur. Liverpool has jumped to the front of the queue once Damien Comolli became aware that Niang would be available on a free transfer. Reports suggest that Niang's club Caen had to terminate the player's contract due to legal reasons according to the Mirror.
Kenny Dalglish and club owner John W. Henry plan to place great stock in the new academy with Dalglish using a number of academy players towards the back end of last season. John W. Henry wants to build on the work of Rafael Benitez in that area and bring in youngsters for Liverpool's future success.