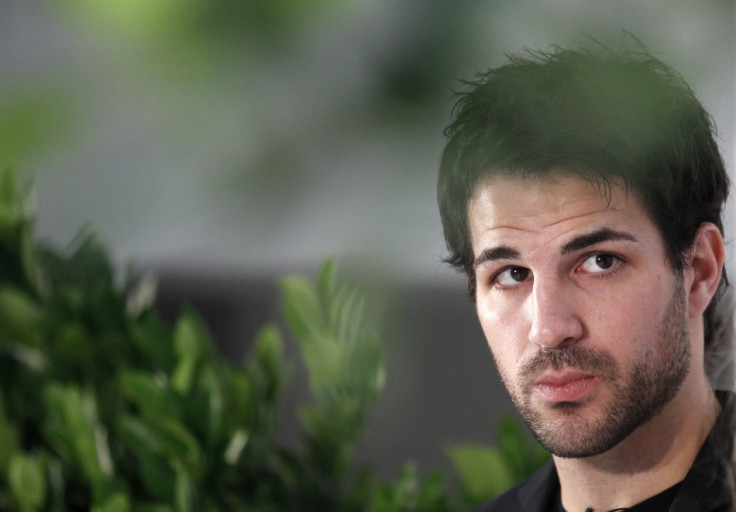 Barcelona hopes to confirm the signing of Cesc Fabregas from Arsenal 'within hours,' according to Sky Sports.
Sky Sports has revealed that the midfielder will to travel to Barcelona this weekend to finalise an agreement. The price for Fabregas at this stage is unknown but it is thought to be around the £40m mark.
Arsene Wenger had said early Friday that Fabregas would not leave the club, but Sky Sports now understands the club have accepted an offer for the Spaniard.
It has been reported in the Spanish media that Fabregas will be presented to the fans over the weekend and will be signing a lucrative five-year deal.
"We hope to announce it within hours. We have to put the finishing touches to a few details and when they are finished we will announce the signing," a Barca spokesman said
Barcelona players have been quick to make the news public by tweeting their delight at the Spanish national's impending arrival.
Defender Gerard Pique said on his Twitter account: "He's finally here!", while captain Carles Puyol wrote: "Welcome home! Happy to have you here."
The two clubs have been in negotiation for some time, but Barcelona seem to have finally tied up a deal for the player. Arsene Wenger is expected to be given the full transfer fee to invest in his squad.