Hasbro has signed an exclusive three-year deal with DeNA Co to develop and publish mobile games based on the Transformers franchise.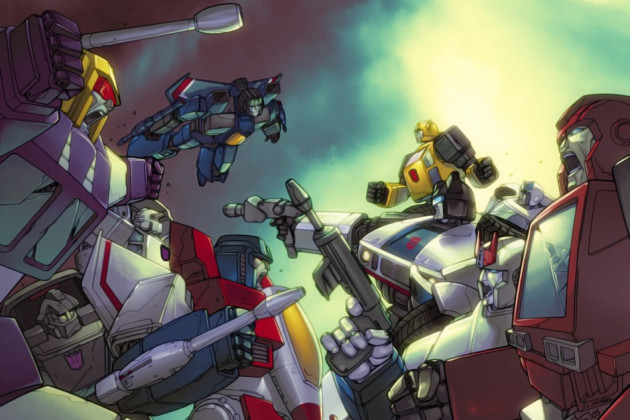 The type of game has not been announced yet and while DeNa has been responsible for mobile games such as Ninja Royale and Blood Brothers, it also has a history of creating or publishing digital trading card games.
Trading card games currently running on the company's Mobage social gaming platform include Chains of Durandal, Deity Wars, Fantasica, Legend Cards and Rage of Bahamut.
DeNa's Chains of Durandal uses a deck containing creatures from the world of Aega who have been trapped using a binding spell; Deity Wars uses hundreds of beautifully illustrated cards that can evolve or be enhanced by merging other cards; Fantasica includes cards drawn by Final Fantasy art director Hideo Minaba; Legend Cards has over 5,000 playable pieces; and Rage of Bahamut is a free trading card game offering single and multiplayer strategy action.
Neil Young, a director at DeNA, said that as his company's global platform had grown it looked to invest in major entertainment properties such as the Transformers franchise, which includes comics, toys, games and movies. Meanwhile, Mark Blecher, general manager at Hasbro Digital Media and Marketing described DeNA, "as a proven global leader in mobile social games."
DeNa's Mobage network in Japan currently serves over 40 million registered users with more than 2,000 titles. The first Transformers game from DeNA will be released later this year on Mobage for iOS and Android mobile devices in all countries outside of Japan.
Mobage supports everything from city building games like We Rule, to casual games such as Zombie Farm and Tiny Chef, classic games including Blackjack! and Touch Hockey, to core-game titles such as Quests & Sorcery, DragonCraft, and Blood Brothers.
Mobage games are available on the Apple App Store and Google Play. DeNa generated annual sales of more than $1.8bn (£1.15bn) in the fiscal year ending March 2012.
Transformers was first introduced in 1984 by Hasbro and Takara Tomy. Since then, more than 7500 robots have been introduced in animated TV series, comic books and three live-action feature films.