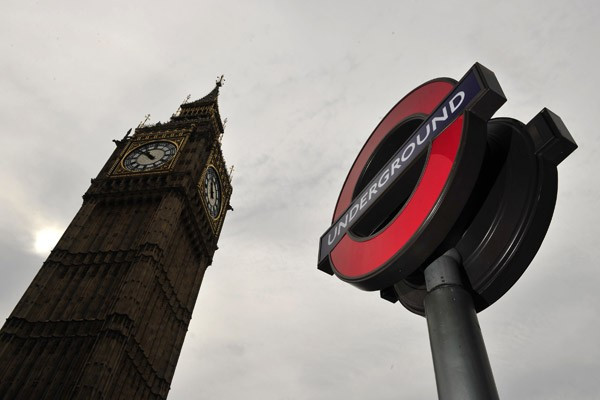 London is set to be thrown into travel chaos once again as the RMT and TSSA unions prepare to launch a tube strike this evening.
The strike centres on plans to cut 800 jobs at London Underground stations, a move which the RMT claims will compromise safety.
Maintenance and engineering workers are due to begin a 24-hour strike at 17:00 today, whilst station and revenue staff, signallers, drivers and operational managers will begin their 24-hour strike at 21:00.
Boris Johnson, the Mayor of London, has said that Transport for London will "pull out all the stops" to provide alternative modes of transport to keep London moving for the duration of the strike.
Over 100 extra buses will be brought into service, while taxi ranks will be marshalled and escorted bike rides will be organised. In addition capacity for 10,000 extra river journeys will be provided for.
Bob Crow, General Secretary of the RMT union, said, "RMT and TSSA negotiators completely demolished the LU/TfL line that the cuts are simply about new technology and the Oyster Card. The planned cuts are part of a multi-billion black hole facing the Mayor due to the costs of the failure of tube privatisation and an attack on funding levels from the ConDem Government.
"Not only are ticket offices and ticket staff jobs threatened but hundreds of other station staff posts are also on the line. It was the presence of those very staff that averted potential disaster in recent incidents involving fires at Euston and Oxford Circus.
"RMT and TSSA have been presented with a stark choice. We could sit back and wait for a major disaster while safety cuts are bulldozed through turning the tube into a death trap or we can stand up and fight for passenger and staff safety. On Monday we will be making a stand on safety and safe staffing levels on behalf of all Londoners."
Peter Hendy, Transport Commissioner at TfL, said, "We regret that Londoners will be disrupted if the strike goes ahead, however the RMT and TSSA leadership will not stop London Underground from moving with the times. Due to the success of Oyster just one journey in twenty now involves a ticket office, and some ticket offices sell fewer than ten tickets an hour. The Mayor and TfL have prepared plans to keep London moving and thousands of TfL staff will be on hand across the city help our passengers.