Tunisia is aiming to rejuvenate its economy after investors fled the country in the aftermath of the 2011 Arab Spring revolution.
Speaking to IBTimes UK in Sousse, Tunisia, Medicar's supply and development manager Yassine Ben Abdallah, said that the interim government needs to nail down National Dialogue talks. Then the succeeding power has to look at reforming bureaucracy.
"Investment codes for our sector need to be revised, as there is a lot of bureaucracy in our sector," said Ben Abdallah in Sousse.
"There is a long struggle to have authorisation for requests within our field because of this.
"We're not missing out on opportunities right now but if we want new investments in the future, this kind of industry regulation revision has to be made."
Medicars assembles pick-up trucks for India's Mahindra, as well as for Isuzu and Mitsubishi,and has the capacity to produce 1,200 vehicles a year in its new plant.
It aims to produce more than 2,500 eventually.
Boosting Jobs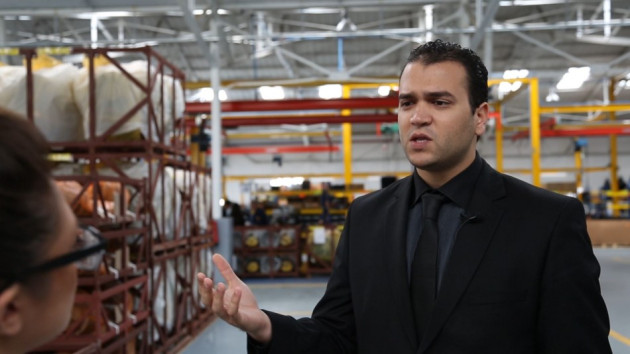 From 2005 until 2013, Tunisia's unemployment rate has averaged around 15% and reached an all-time high of 18.9% in 2011, following the revolution.
While that number has slightly dropped to 17%, around 30% of graduates in the country remain jobless.
However, Ben Abdallah said that Tunisia has a wealth of educated workers making it easier to do business in the country.
"We had a different revolution to those in Libya and Egypt because of our highly skilled and educated population," said Ben Abdallah.
"There is no need for foreign workers in our country because of this as we have a ready-made skilled workforce."
Joining IBTimes UK for the discussion, Ben Abdallah introduced Ali Kraiem, technical adviser for Medicars, who has worked for 30 years in the sector.
Kraiem worked as a general manager at a Mitsubishi plant in Tunisia for decades and was the ex-CEO of the assembly plant at Medicars.
For the full video interview, check out IBTimes TV or the video on the top right-hand side of this page.