Turkey Proposes Free Trade Zone With Russia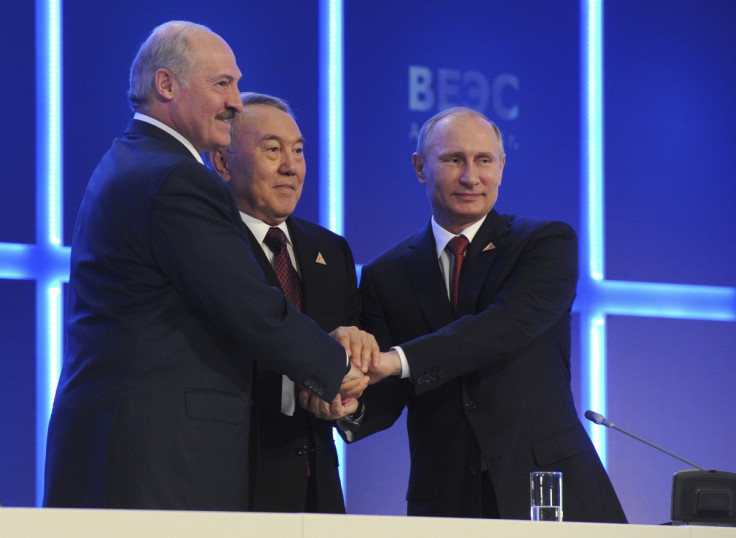 Ankara has proposed a free trade zone with Russia's customs union after talks between the two parties in Sydney, Russian news agency RIA Novosti reported.
During a meeting of trade ministers from the G-20 group of nations, Russia's Economic Development Minister Alexei Ulyukayev said Turkey's Economy Minister, Nihat Zeybecki, had floated the idea of reducing trade barriers between Moscow and Ankara.
"We have discussed the possibility of cooperating, including the formation of a free trade zone between the Customs Union [Russia, Belarus, Kazakhstan] and Turkey. We have agreed to create a working group and to begin a more detailed discussion of these possibilities and prospects in September," Ulyukayev said, as cited by RIA Novosti.
While Turkey is part of a Customs Union partnership with the European Union, Ankara remains frustrated in its efforts to become a full member of the bloc.
Turkey also harbours concerns over the potential impact of the proposed Transatlantic Trade and Investment Partnership (TTIP) on its own economy.
The economic union between Russia, Belarus and Kazakhstan, known as the Eurasian Economic Union, is due to come into effect on 1 January 2015.
Total trade between Russia and Turkey stood at $32.7bn in 2013, down 4.5% from 2012.
The volume of trade between the partners has increased 0.6% in the first six months of the year.
Russia is Turkey's second largest trading partner, while Turkey is Russia's eighth largest foreign trade partner.
The Turkish minister also proposed switching to national currencies instead of dollars in mutual payments, according to RIA.
© Copyright IBTimes 2023. All rights reserved.