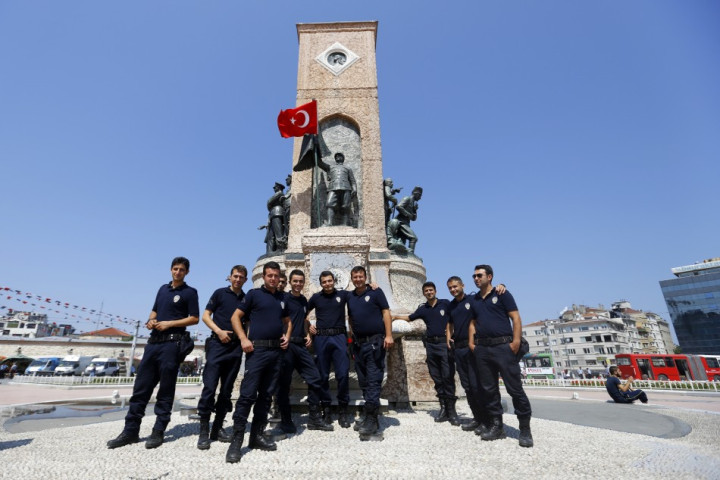 Turkey's main public workers' trade unions have started a nationwide strike to protest against harsh police treatment of anti-government demonstrators, a day after the prime minister, Recep Tayyip Erdogan, delivered a defiant speech to tens thousands of people in the Istanbul suburb of Kazlicesme.
The Kesk and Disk unions, which represent hundreds of thousands of workers, urged their members to stop working for one day to object at the police response to nearly three weeks of nationwide civil unrest.
"Our demand is for police violence to end immediately," Kesk spokesman Baki Cinar said.
"The ruling Justice and Development Party [AKP] has launched an offensive against the nation, who refuse to give up their rights and freedoms by staging an insistent resistance," the unions said.
Unions representing engineers, architects, doctors and dentists have also called workers to take to the streets.
"We will take the streets using our power of production," said the general secretary of Disk, Kani Beko.
Turkish interior minister Muammar Guler said that the strike was illegal. He called on civil servants and workers not to join the strike.
In Ankara, 2,000 workers were rallying in the central Kizilay district.
READ:
Erdogan's Seaside Rally in Istanbul Raises Spectre of Civil War in Turkey [BLOG]