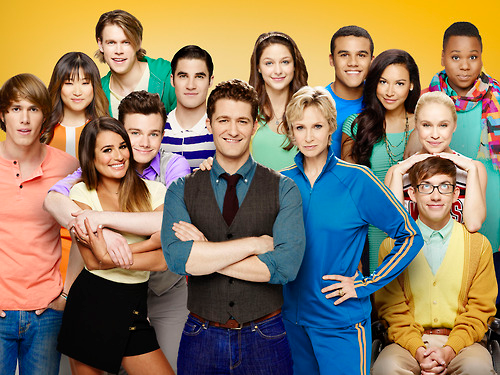 Popular US TV show Glee could be removed from UK screens after a club owner won a High Court battle over the use of its name.
Mark Tughan, owner of a series of music and comedy venues in Birmingham, Nottingham, Oxford and Cardiff called The Glee Club, registered the name in 1999, 10 years before the 20th Century Fox show first aired.
Tughan argued that people were "put off" attending his venues as people would associate it with the musical TV show, which is popular among teens and young adults.
The High Court Judge ruled in favour of Comic Enterprises' clubs and that 20th Century Fox had breached trademark rights to the name.
Deputy Judge Roger Wyand QC, told the Court: "I have found that there is a likelihood of confusion. Continued use cannot be in accordance with honest practices."
Fox's lawyers may appeal the decision, but a court will decide how matters proceed.
One process Comic Enterprise could take out is an injunction on Fox, effectively banning the show from being screened in the UK, or even forcing a complete rebranding of the show all together.
Tughan said his customers would be confused as they assumed his clubs had an association with the TV show, which caused huge problems for his business.
His barrister, Douglas Campbell, said: "The acts of Twentieth Century Fox have swamped the reputation of Comic Enterprises' mark and thereby diluted its ability to denote its services."
Following the decision, Tughan said: "I had no desire to resort to such a David & Goliath legal action which could potentially result in depriving Glee fans in the UK of their favourite show.
"[However] the High Court has looked at the evidence and agreed that the programme makers have confused the public and damaged my business, brand and reputation for cutting edge comedy and music, over a period of more than four years so far.
"I tried to resolve this before it reached court, however Fox's refusal to get round the table with me leaves matters in the hands of the judge."
A 20th Century Fox Television spokesperson said: "We intend to appeal and are confident that, as the case plays out, we will ultimately prevail. We remain committed to delivering Glee to all of its fans in the UK."