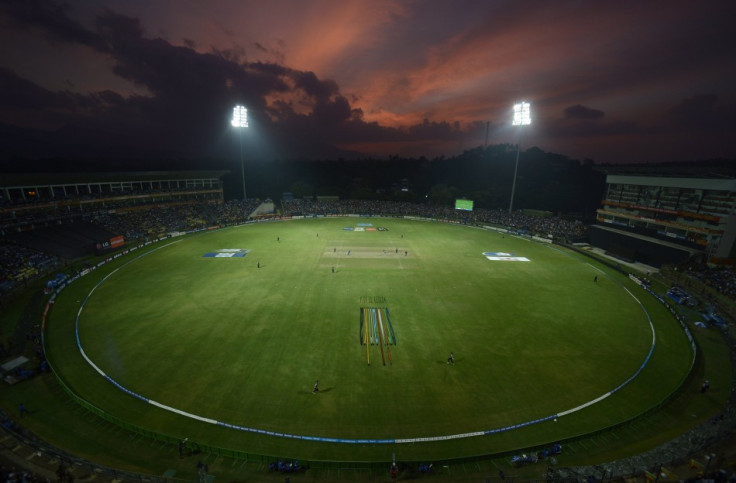 England face Sri Lanka at Pallekele in the final round of Group 1 Super Eight fixtures at the T20 World Cup 2012, with the realisation they need to win to continue the defence of their title.
Group 1 is delicately balanced and the English could still go through even if they lose, depending on how results in the New Zealand v West Indies game (which will finish first) pan out. Therefore, Stuart Broad and his men will have the luxury of knowing exactly what is needed of them, in order to progress. However... the simple equation, rather than leave qualification to the vagaries of Net Run Rate (NRR), is to win and finish with four points.
Who
Sri Lanka v England
When
Live coverage will be from 2.30 pm BST on Sky Sports 1 and Sky Sports HD 1, with live streaming (for select regions) on ESPN's official Web site.
Overview
England recovered from two consecutive defeats - to India and the West Indies - to beat the Kiwis by six wickets in their previous game. It wasn't a comprehensive defeat, by any means, but it did serve to restore confidence and self-belief in the camp. A superb 43-ball 76 by Luke Wright, who struggled after an unbeaten 99 in the first match, was the cornerstone of the win.
The batting has been inconsistent for England all through this tournament, with the top order, in the match against New Zealand, once again failing to click. Both Craig Kieswetter (4) and Alex Hales (22) failed to provide a good start and had they been chasing anything more competitive than 149 for a win, it is entirely likely that even with Wright's brilliant innings, they would have fallen short of the target.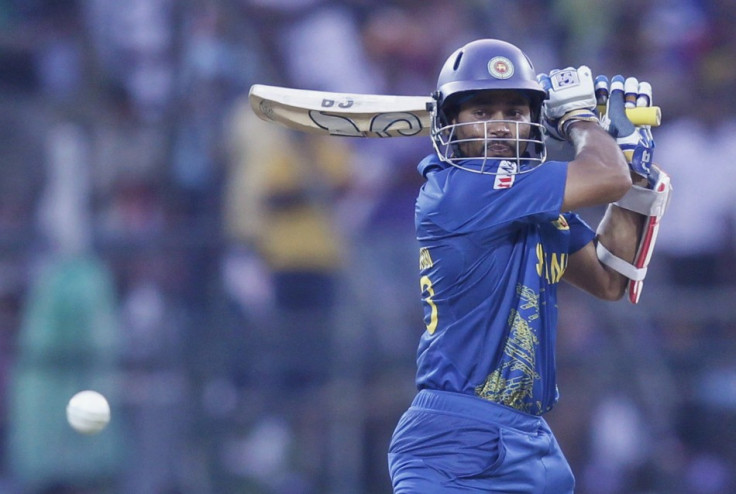 The continued inclusion of Kieswetter (0, 35, 0, 4) remains a mystery. Hales, at least, has had some competitive knocks (31, 0, 68, 22) but a quick check of other scores - Wright (99 not out, 6, 0, 76) and Eoin Morgan (27, 2, 71 not out, 30) - does suggest the rest of the top order is in decent enough form but lacks consistency.
What will concern Broad the most, however, are the poor scores of his top order in the second match - against India - where they were bowled out for 80. On that occasion, as expected, it was the Indian spinners who did the damage, bowling in spinner-friendly conditions. And in facing Sri Lanka, they will face a world record holder in T20Is - Ajantha Mendis. The good news is the horrendous display against India was at Colombo... this match is at Pallekele... which offers less for the spinners.
With the ball, England were not very impressive until the game against New Zealand. They did bowl Afghanistan out for 80 in their opening group match but against established opponents like West Indies and India, they conceded 170+ and lost both games. They held the Kiwis to 148 though and any score in that region should be eminently achievable for the batting.
Sri Lanka are in a position of strength in this group. They have won both games so far and lead with four points and a vastly superior NRR to the other three sides. A win would guarantee progress to the semi final. Even a defeat would be acceptable in terms of progress, regardless of who wins the other game, as long as they have a comparatively favourable NRR.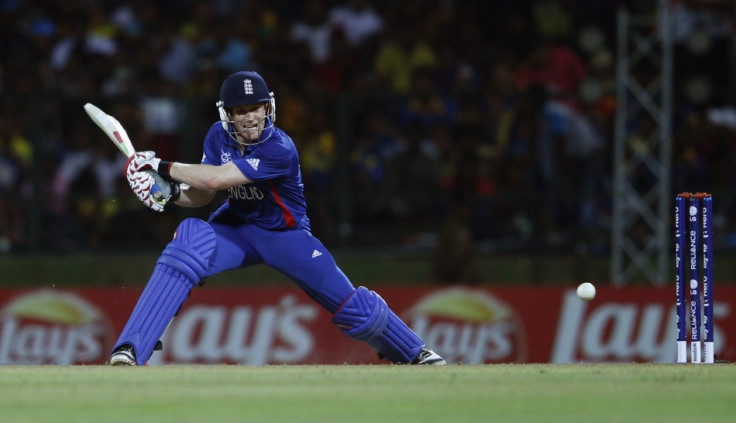 Apart from the one-off blip against South Africa (when they were beaten in a seven-over shootout), the Sri Lankans have been consistently good across all three departments. The openers - captain Mahela Jayawardene and Tillakaratne Dilshan - have been reasonable (4 (against South Africa), 80 and 22), with at least one of them staying the course of the innings to see things through. Further down, veteran Kumar Sangakkara has propped up the innings when he has been asked to but after him... that is where the problems start. Jeevan Mendis was good in the first match (43 not out, against Zimbabwe) but has failed since then, with scores of seven and eight; he was not required to bat against the West Indies. Fortunately, the strength of the openers and Sangakkara at No 3 means the Sri Lankan middle order can rest easy but if England can break through the top one or two, they might find a soft underbelly.
The Sri Lankan bowling has improved over these four games, with seamers Nuwan Kulasekara and Malinga providing reasonably economic service. Malinga did not pick up any wickets against the West Indies but his four overs cost only 26, while Kulasekara and Angelo Mathews picked up 1/28 and 1/31 from their quota, respectively.
However, against an England side already beaten by spin, Ajantha Mendis and youngster Akila Dananjaya (should he play) will be key. Mendis' record figures of 6/8 from four overs in the first game have been followed by 2/12 from four in the last game, at Pallekele, so he is likely to be a threat.