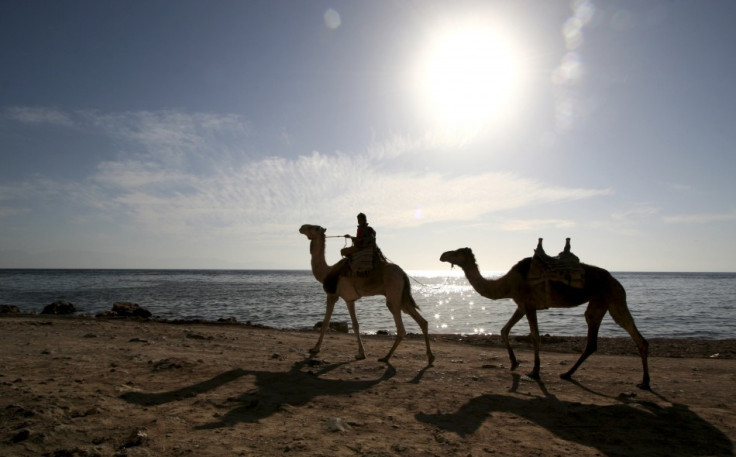 Two Americans tourists traveling in Egypt's Sinai Peninsula have been kidnapped.
Security officials said the two Americans were travelling by car between two resorts, from Dahab to Nuweiba, on May 31 when they were grabbed.
Both resorts are on the Red Sea's Gulf of Aqaba.
Reports suggest armed Bedouins forced the two men out of their car. The kidnappers demanded the release of a man who had been arrested on the preceding day for being in possession of drugs.
The two US citizens are thought to both be in their early 30s. No other details were immediately available.
The officials spoke on condition of anonymity because they are not authorised to speak to the media, AP reported.
The US Embassy in Cairo said it was aware of the incident.
Egyptian government officials said they were working with Egyptian authorities in a bid to negotiate the release of the hostages.
Western tourists have been targeted in a series of kidnappings in Sinai over the past year.
In most of the cases, Bedouin abductors have asked for relatives to be released from jail, or demanded better living conditions, in exchange for the release of hostages.
In a separate incident, a US citizen has been kidnapped in Benin, West Africa, the US embassy in Nigeria said on 30 May. The Embassy did not provide further details.
Sources said an American man had been lured to the country by criminals he met over the internet.
When the man arrived in the country, he was kidnapped and his abductors forced him to contact his family to ask for ransom money to secure his release, a security source told Reuters.