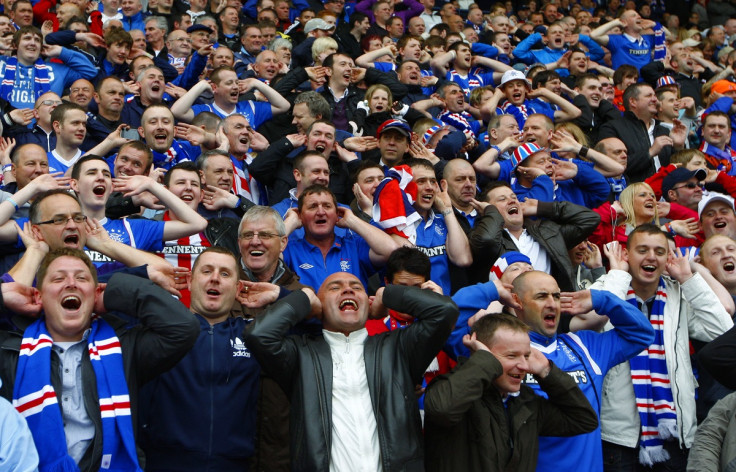 Two columnists at the Glasgow Herald have lost their jobs after being forced to apologise to Rangers FC, which claimed a board member praised an anti-Catholic anthem. The National Union of Journalists (NUJ) accused The Herald of "pandering to the mob" after their actions which prompted complaints by the football club.
Experienced journalist Graham Spiers had written a column saying that an unnamed director at the club had expressed his approval of the infamous 'Billy Boys' song while they were at a match together on Boxing Day. The Herald then said his reference to the comment in his column was 'inaccurate' in a statement.
The apology read: "He also questioned the willingness of Rangers directors to tackle offensive behaviour, and The Herald and Graham Spiers accept this was inaccurate."
But Spiers stood by his column and hit back with a piece, telling of the 'severe' pressure on the Herald. The award-winning sports journalist said: "The Herald told me repeatedly that they now had to find a way to a public resolution with Rangers. Having searched many avenues to reach an agreement with the club, the newspaper ultimately denied my request to withhold any clarification/apology until my own position was clearer."
Spiers added that he knew there would be no way back after the rebuttal. Angela Haggerty was then sacked from the Herald's sister paper the Sunday Herald, after "expressing solidarity" with Spiers.
The columnist, who also edits the Common Space, tweeted: "Solidarity with @GrahamSpiers, again being targeted by the mob for telling some harsh truths." On Friday, she tweeted: "I have been sacked from my Sunday Herald column after expressing solidarity with @GrahamSpiers."
NUJ general secretary Michelle Stanistreet said according to the BBC: "It is outrageous that commercial meddling has led the Herald to sack a respected columnist. This pandering to the mob does the freedom of journalism and the reputation of the Herald no favours. We call on the editor to reinstate these columnists at once."
In a statement, Herald and Times Group editor-in-chief Magnus Llewellin, said: "The issue was whether we could defend in court a contentious statement and the advice given was that we could not. Finally, on clear legal advice, we were left with no option other than to apologise and seek to draw a line under the matter.
"After the apology was published we had to abide by it and the spirit in which it was published. Unfortunately that apology was then undermined and we had to take appropriate action."
"Our titles have a long history of supporting quality journalism and defending free speech and robust comment. This made all the more difficult the action we had to take. While one of our advertisers is on the board at Rangers that was never an issue and we shall continue to report and comment on the pressing issues of the day without fear or favour."