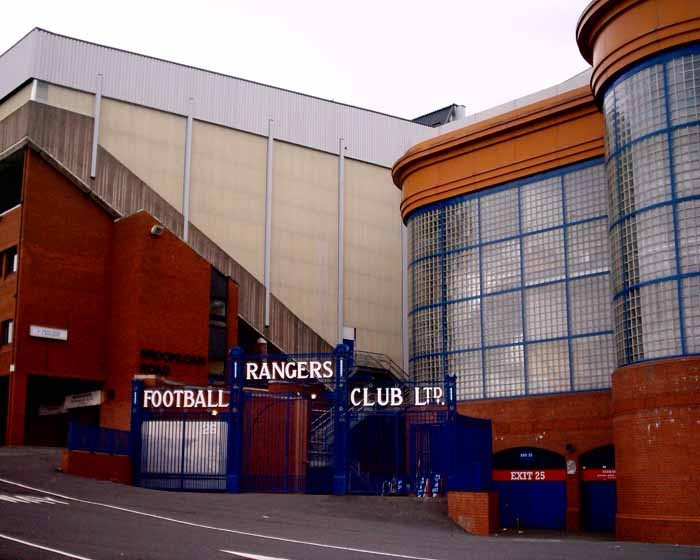 Scottish Premier League football club Rangers have entered administration, meaning the club will be docked 10 points and their next game against Kilmarnock may not be played.
Revenue and Customs had attempted to appoint its own administrator in its row with Rangers over unpaid tax and penalties, believed to be £49m.
In their statement, Rangers claim that the final bill for their HMRC battle could be up to £75m - an amount they would not be capable of paying.
Rangers also said that the best-case scenario would be to reach a creditors' agreement which would allow the club to continue day-to-day business.
Strathclyde police fear that Rangers lack the funds to pay for a strong police presence at the next game against Kilmarnock.
They said: "We are seeking an urgent meeting with the administrators to ensure that any payment for policing costs at future Rangers games is guaranteed.
"Until we have such a guarantee we would not be in a position to commit public resources to policing an event unless we had a reassurance that our costs would be met."
London-based Duff and Phelps has been appointed by Rangers as administrator.
"Duff and Phelps has been engaged by the directors of the Rangers Football Club plc to assist its negotiations with HMRC, and possible restructuring options," said the auditor.
"As a result of the inability of RFC to conclude negotiations with HMRC the board of directors have filed a notice of intention to appoint administrators.
"The purpose of this notice is to provide a moratorium against potential creditor actions. Meetings are due to take place with HMRC in relation to the tax position of the company. Management remain hopeful that with the assistance of HMRC a consensual and solvent solution can be found. In the meantime RFC is continuing to trade as usual."
The reduction in points makes no difference to their standing in the league.