Tyrannosaurus bataar: Nicolas Cage returns rare stolen dinosaur skull to Mongolia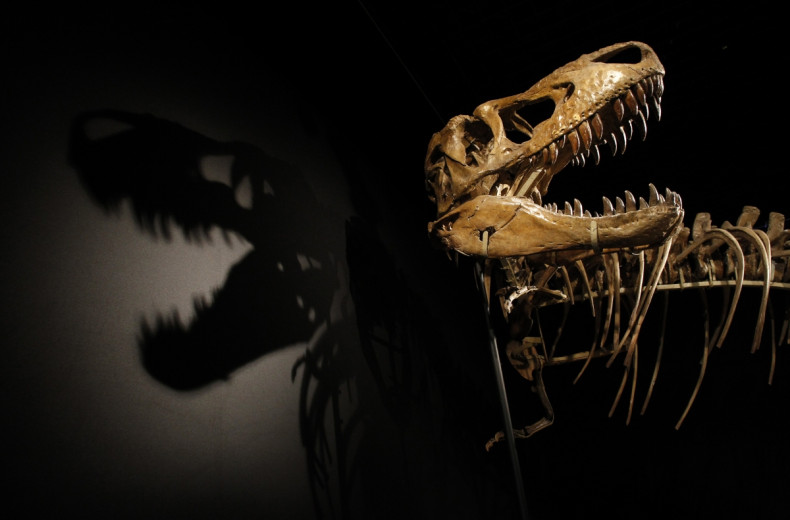 Nicolas Cage has agreed to return a stolen rare dinosaur skull to Mongolia.
The Hollywood actor bought the Tyrannosaurus bataar (or Tarbosaurus) skull in good faith in 2007 for $276,000 (£185,000), apparently outbidding Leonardo DiCaprio, according to previous reports.
Prosecutors in Manhattan filed a civil forfeiture complaint to take possession of the 67 million-year-old skull after an investigation found it had been illegally taken from Mongolia. The US Department of Homeland Security first contacted Cage to say the 32-inch skull may have been stolen last year, Reuters reports. Cage is not accused of any wrongdoing and his publicist said he had received a certificate for authenticity for it at the time of purchase.
Nic Cage is known for his interesting purchases. Some reports say he has a collection of shrunken pygmy heads. He is also said to have bought 'the most haunted house in America', a pyramid tomb and lots of exotic animals.
There is a well-established black market for dinosaur fossils. Mostly it takes place in fossil-rich countries like China and the US. Fossils are taken then sold into private hands of collectors who want to own a piece of prehistory.
Several cases of dinosaur fossil theft have taken place in Mongolia over recent years. Glenn Sorge, acting head of the US Immigration and Customs Enforcement Manhattan office, told AP that fossils like Cage's belong to the people of Mongolia. "These priceless antiquities are not souvenirs to be sold to private collectors or hobbyists," he added.
Tarbosaurus – meaning alarming lizard – lived at the end of the Late Cretaceous Period and fossils have been found in Mongolia and parts of China. It was a large predator, weighing around five tonnes and equipped with 60 teeth. It probably hunted other large dinosaurs like hadrosaurs and sauropods.