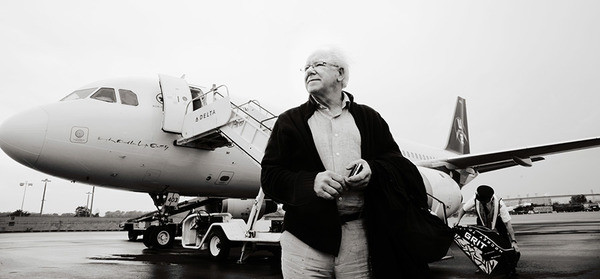 U2 tour manager Dennis Sheehan has been found dead in his Los Angeles hotel room.
The 68-year-old was pronounced dead at the scene at the Sunset Marquis Hotel in West Hollywood at 5:30am on Wednesday (27 May).
The Los Angeles County Fire Department was called to the hotel for a reported cardiac arrest. Sheehan died of a suspected heart attack.
U2 had kicked off a five-date tour in Los Angeles just hours before hearing the news.
Lead singer Bono said in a statement: "We've lost a family member, we're still taking it in. He wasn't just a legend in the music business, he was a legend in our band. He is irreplaceable."
CEO of Global Touring and Chairman of Global Music at Live Nation Arthur Fogel expressed his "profound sadness" at news of Sheehan's death.
He said in a statement: "With profound sadness we confirm that Dennis Sheehan, U2's longstanding tour manager and dear friend to us all, has passed away overnight. Our heartfelt sympathy is with his wonderful family."
Born in Wolverhampton, England, Sheehan has worked with the Irish band since 1982. He previously worked with Led Zeppelin, Lou Reed and Iggy Pop.
A musician himself he began playing guitar at the age of 12 and went on to play in bands around the UK and Europe.
He became a tour manager almost by accident when a Jamaican band's tour manager had to return to the Caribbean. Sheehan stepped in and from there would later be introduced to U2 through the Irish band's overall manager, Paul McGuinness.
In 2008, he was awarded the Parnelli Lifetime Achievement Award — which are considered to be the "Oscars of the Live Event Industry."
The band paid tribute to Sheehan on their official website.