UAE Space Agency and France's CNES announce strategic partnership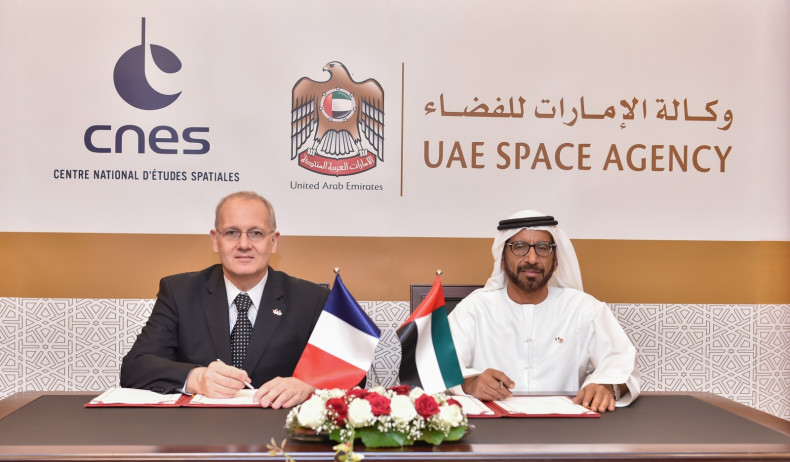 The United Arab Emirates Space Agency and France's Centre National d'Etudes Spatiales (CNES) have announced a strategic partnership for future missions and research.
The UAE Space Agency and CNES signed a Memorandum of Understanding for future cooperation activities in space, with the two agencies agreeing to work together under an "extensive framework" of space activities, including the exchange of scientific data, the exchange of personnel, training of specialists and ground station operations support.
In addition, the nations will cooperate on government activities related to space policy, human development and public outreach.
The memorandum was signed by HE Khalifa Mohammed Al Rumaithi, chairman of the UAE Space Agency and Jean-Yves Le Gall, president of CNES.
Le Gall said: "We are extremely satisfied and proud of this memorandum. This cooperation within the aerospacial field, which is longstanding, is a sign of the strong desire of our two countries to work together, is now real. This confirms the commitment of the CNES to become a partner of the UAESA."
HE Michel Miraillet, French ambassador for the UAE, added: "I am delighted to attend this signing ceremony, which illustrates the strengthening ties between our two countries. We already have numerous partnerships in various fields. With this MoU, it's a new step in our relationship."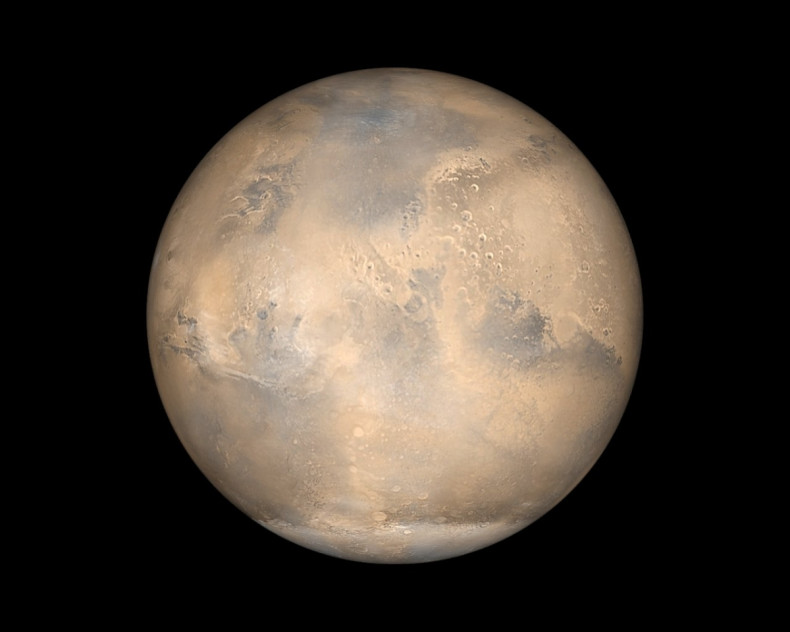 The announcement comes just under a year after the UAE said it was planning an unmanned mission to Mars in 2021 in a bid to show it is capable of contributing to scientific advances – despite conflicts in the Middle East.
"We chose the epic challenge of reaching Mars because epic challenges inspire us and motivate us. The moment we stop taking on such challenges is the moment we stop moving forward," Sheikh Mohammed bin Rashid Al Maktoum, the UAE's emirate in Dubai, told Emirates News Agency.
The mission will coincide with the 50<sup>th anniversary of the UAE's formation and it will make the country one of nine nations with missions to Mars.
Commenting on the partnership with France, Al Rumaithi said: "This agreement is the first of its kind between the UAE and a foreign nation to partner in Space activities. Working with a friendly nation like France in outer space can only serve to strengthen the bonds between our two countries, while the benefits to the UAE in terms of human capital development, experience and expertise gained are truly invaluable."
Dr Mohammad Nasser Al Ahbabi, director general of the UAE Space Agency, added: "We're truly excited to be working with a fellow agency with the experience and capabilities of CNES. While the UAE has decades of experience in managing satellites and other space activities, our strategic partnership with CNES will be a key opportunity for both agencies to work together on scientific missions, mutual cooperation and public outreach activities."