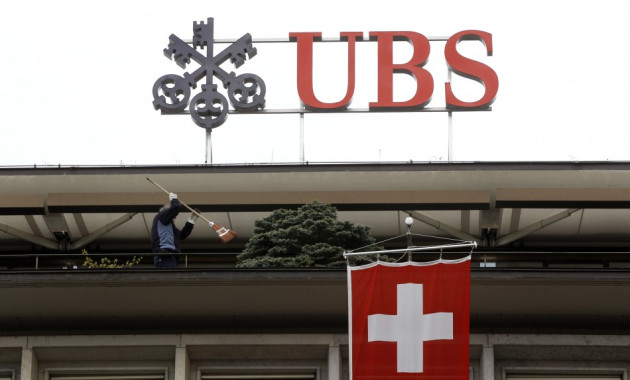 UBS posted a 54 percent drop in first quarter net profit Wednesday as it continues to shed assets and pare down the size and strength of its investment banking unit in favour of a focus on global wealth management.
Net income at Switzerland's biggest bank hit 827m Swiss francs (£561m), higher than analysts' estimates but down from 1.8bn Swiss francs in the first three months of 2011. The bank took a 1.16bn Swiss franc charge against the value of its own debt, which has risen in value in the previous three months and would, in theory, be more expensive for UBS to repurchase.
Profits from its global wealth management division were up 24 percent to 803m Swiss francs, helped by a 71 percent increase in earnings at it Americas unit. Collectively, the two groups brought in a net 10.9bn Swiss francs of new client money in the quarter. Investment bank profit came in at 846m Swiss francs.
UBS said its so-called tier 1 capital ratio, a measure of the amount of cash the bank sets aside to protect shareholders and investors from potential losses, rose 100 basis points to 11.8 percent under Basel III rule. A basis point is 0.01 percent. It also sold around 30bn Swiss francs worth of assets in the quarter, measured on a risk-weighted basis, as it seeks to trim its global balance sheet by 145bn Swiss francs before the end of the year.
UBS shares rose 5.8 percent in Zurich to trade at 11.99 Swiss francs in Zurich by 0940 GMT.