The Ubuntu Edge smartphone has broken the record for the world's biggest crowdfunding campaign, racking up more than $10.4 million (£6.7m) in donations through the Indiegogo website in just 26 days.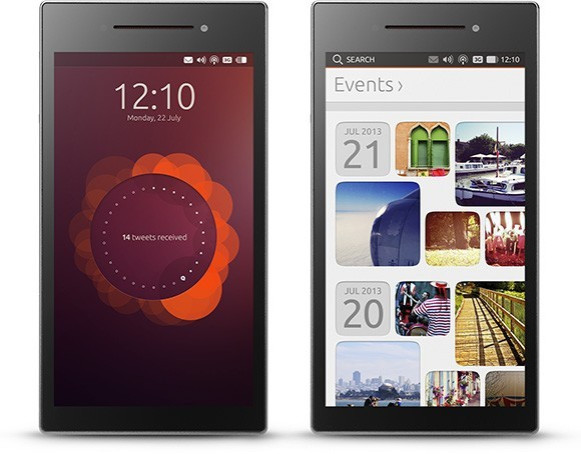 But the London-based project, which hopes to raise $32m in total to produce the smartphone, has just six days left to raise an additional $22m.
Launched on 22 July, the Indiegogo campaign hopes to raise enough money to produce 40,000 of what it calls "the Formula One of smartphones", which is to have a 4.5in screen, premium aluminium design, at least 4GB of RAM and 128GB of storage - specifications never seen on a smartphone before.
Nor has the planned sapphire crystal screen protector, which is tougher than the glass used by other phones, or the phone's Ubuntu operating system, which will function as a regular desktop computer when connected to an external monitor, mouse and keyboard.
The campaign got off to a good start, raising $2m in seven hours and 59 minutes - a record - reaching $3.45m in its first 24 hours - another record - and at $10,266,846 Ubuntu broke the previous crowdfunding record, held by the Pebble smartwatch since May 2012.
Wane
But initial interest began to wane, and over the following days the Ubuntu team lowered the price of its Edge handset from $830 to $695; so far more than 14,500 devices have been ordered, including a bundle of 100 requested by Bloomberg for $80,000.
Donations have come from 63 countries, with the most coming from the US, followed by Germany in second, Sweden third, the UK fourth and the Netherlands in fifth, according to data from Indiegogo.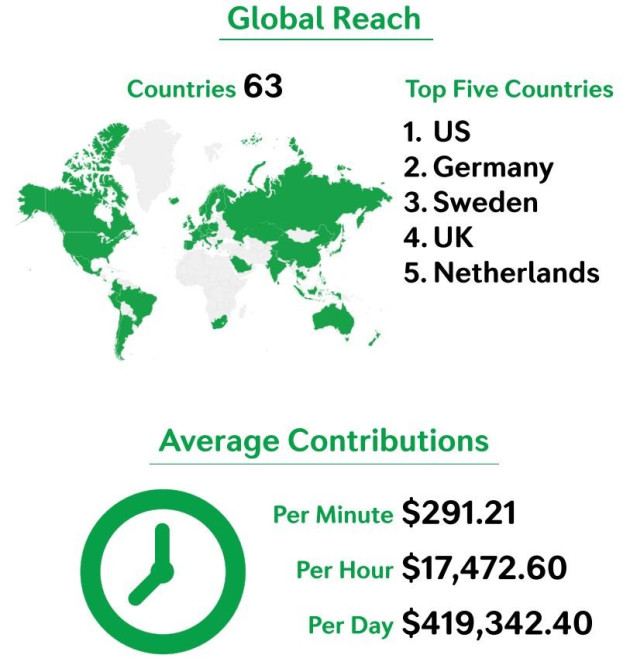 Averaged across the 26 days since launching, the project has earned $17,472 every hour, or more than $400,000 per day, but all funds will be returned to investors if the $32m is not met by 21 August.
Gratitude
Posting regular updates to the Indiegogo page, founder of Ubuntu and parent company Canonical, Mark Shuttleworth has expressed his gratitude to all those who have donated, but appears to be consigned to the fact that the project will ultimately fail.
Speaking about the mobile phone industry more widely, and less about his own product, Shuttleworth said as the record drew near: "Whatever happens in the next nine days, the Ubuntu Edge is already making a difference. This campaign lets enthusiast consumers signal their interest to a mobile industry that caters overwhelmingly to the mainstream.
"It's making it clear that we're no longer satisfied with minor updates; we're looking for true innovation and we're ready to pay for it. And that message is getting through. So in a sense, we can be proud of what's been achieved already."