World Wrestling Entertainment (WWE) star Brock Lesnar made a triumphant return to the octagon beating Samoan Mark Hunt via a unanimous decision at UFC 200. Lesnar who last headlined an event at the Ultimate Fighting Championship (UFC) nearly five years ago, won the bout 29-27, 29-27, 29-27 over three rounds.
In the opening rounds, the American seemed wary of Hunt's knockout power keeping safe distance from his opponent, but once he got comfortable, he did manage a pair of easy takedowns in the second half of the round.
He got Hunt on the ground in the first and third rounds, he looked like the Lesnar of old – the one who was dominant during his peak years – when he won and defended his heavyweight title between 2008 and 2010. By the third round, the 38-year-old looked like he would be victorious, scoring an early takedown and spending the rest of the round bullying his opponent.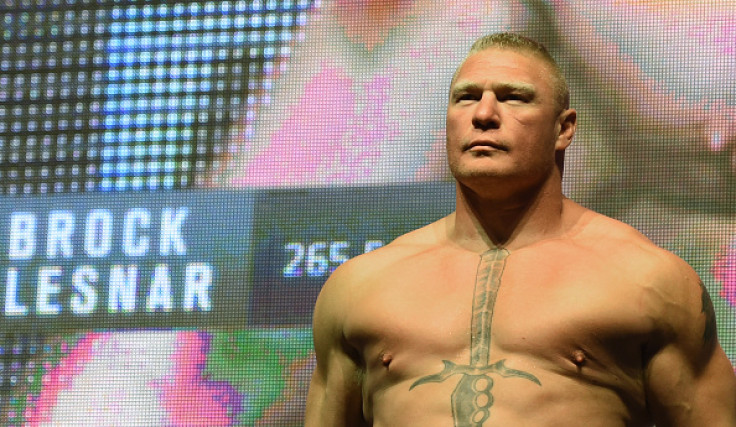 Lesnar, who now has a 6-3 win/loss record, was brought back for one fight as per and agreement between WWE and UFC, but declined to say whether he would fight again and thanked fans for supporting him, while sending out a message to Americans over the recent police officer shootings.
"It took me a little while to get acclimated. Words can't describe it. Thank you everybody, thank you so much," he told the media post the fight.
"One thing I want to do, America, a shout out to the men in uniform that protect and serve this country, from sea to shining sea. From one white boy to all nationalities. We need to stand together, people," he added.