UFC: Georges St-Pierre believes old GSP would lose to current GSP
St-Pierre made his first statement since his UFC return was made official.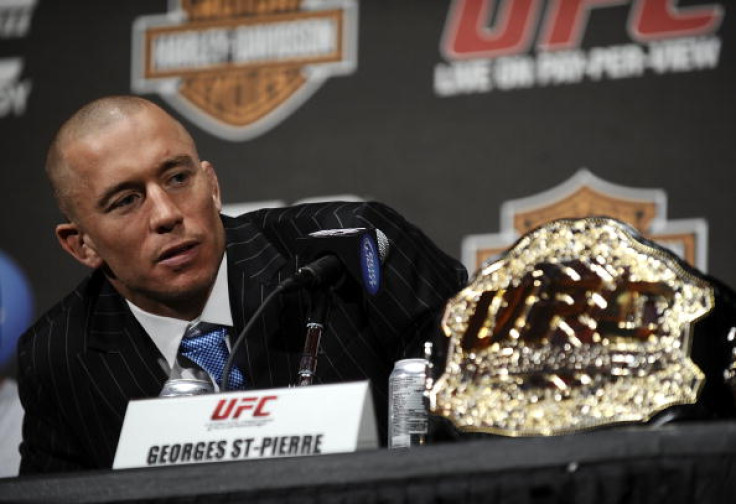 Georges St-Pierre took to Instagram to make his first statement since his return to the UFC was made official.
The former welterweight champion will return to the octagon just over three years since vacating his belt in December 2013.
The return of the Canadian – who has a 25-2 record – also opens up a plethora of interesting matchups from the welterweight division with opponents he has never faced to the middleweight division with current champion Michael Bisping touted as a potential opponent.
Despite some thinking he will be better than ever, there are concerns as to whether the 35-year-old can maintain the same level he displayed during his last few years in the UFC where he had a dominant 12 fight winning streak.
These concerns stem from the recent showings of UFC legends BJ Penn and Anderson Silva who have both struggled as they are clearly past their prime.
However, "GSP" revealed he is in better shape than ever, even boldly saying that he would beat the St-Pierre of three years ago.
"I think for me, it's a good time to come back now is because I'm 35 years old," he said on his sponsor Hayabusa's Instagram page. "I just finished a training camp that I did to see if I was at a world-class level, and I feel at the best that shape of my life, better than I've ever done."
"The Georges St-Pierre now would beat the Georges St Pierre that was the greatest of the time that he used to compete. So I can't wait to go back in there and show the people, including myself, to test my skill and see how everything goes."
© Copyright IBTimes 2023. All rights reserved.