UK Airports to Confiscate Uncharged Electronics on US-Bound Flights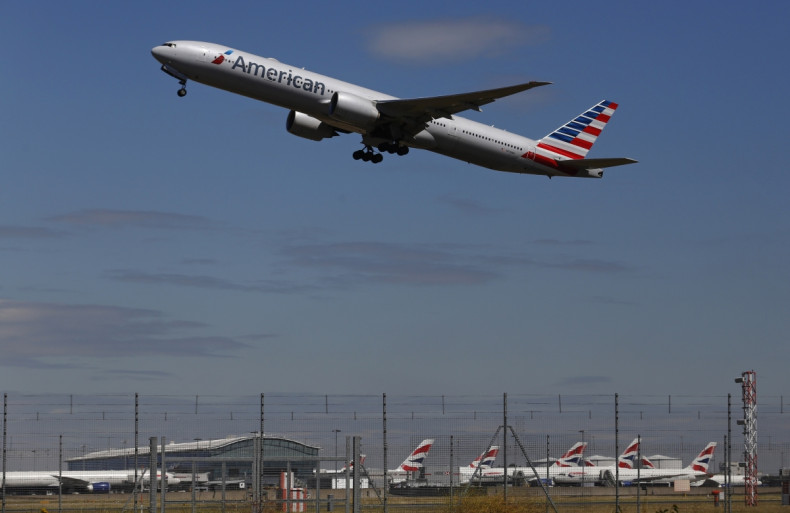 Passengers travelling to the US from certain overseas airports are to face enhanced security measures that will result in uncharged mobile phones and tablets being confiscated by security officials.
The US Transportation Security Administration (TSA) announced the stringent rules in a post on its website on Sunday, three days after announcements were made by Homeland Security and the UK's Department of Transport.
"During the security examination, officers may also ask that owners power up some devices, including cell phones," the TSA post reads. "Powerless devices will not be permitted onboard the aircraft. The traveler may also undergo additional screening."
Homeland Security has said that the checks would come into effect immediately but did not reveal which airports would be subject to the additional screening.
According to the BBC, an official has said that London's Heathrow is among the airports affected. The UK's biggest airport told IBTimes UK that it does not comment on its current or future security measures.
The Department for Transport has also refused to comment on which UK airports will be affected but has updated its travel guidelines for people travelling to the US.
"Make sure your electronic devices are charged before you travel," the new guidelines read. "If your device doesn't switch on, you won't be allowed to bring it onto the aircraft."
These new security measures will only affect those flying directly to the US and not travellers going to the US via another airport.
'Devilish technical skill'
Sir Malcolm Rifkind, chairman of the UK parliament's intelligence and security committee has said that increased security checks at airports are "unavoidable" due to the "devilish technical skill" of terrorists.
Writing for the Telegraph over the weekend, Rifkind said: "(Terrorists) design ever more sophisticated means of concealing explosives in mobile devices, in clothing and in otherwise innocent objects."
It is feared that some explosive devices can be disguised as batteries, resulting in the suspicion of portable electronics unable to be turned on.
"Aviation security includes a number of measures, both seen and unseen, informed by an evolving environment," said Jeh Johnson, Secretary of Homeland Security, in a statement last week that preceded the new measures.
"As always, we will continue to adjust security measures to promote aviation security without unnecessary disruptions to the traveling public.