Top UK Bosses' Show 'No Restraint' as Pay Jumps by 50 per cent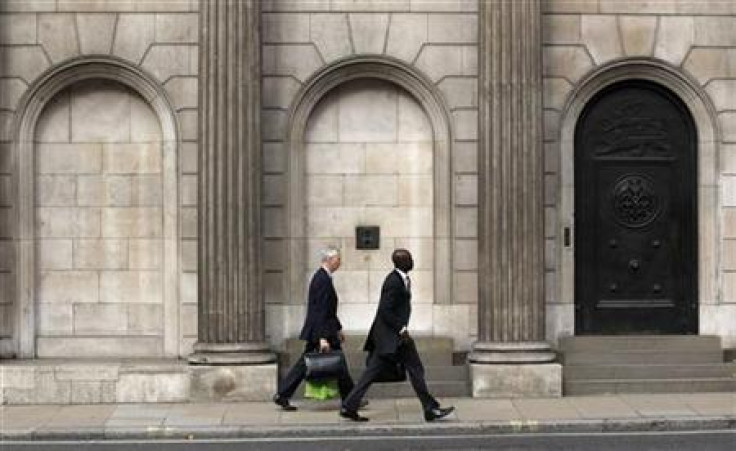 FTSE 100 directors saw a pay increase of 49 per cent over the last year, averaging a take-home pay packet of just under £2.7 million, according to the pay monitoring group Incomes Data Services.
The figures will make uncomfortable reading for Business Secretary Vince Cable, who has set out to curb the "excessive" pay packets for directors and leading CEOs in a time where so many people are feeling the economic strain on their purse strings.
Steve Tatton, editor of the IDS report, said: "At a time when employees are experiencing real wage cuts and risk losing their livelihoods, without further explanation it may be difficult for FTSE 100 companies to justify the significant increase in earnings awarded to their directors.
"The pay gap between the boardroom and the shop floor does not yet show any signs of closing."
The top earners were Mick Davis, chief executive of Xstrata, the Anglo-Swiss miner, earning £18.4; the top executive at Rickitt Benckiser, earning £17.9, Icap, the interdealer broker, £13.4 million.
Brendan Barber, general secretary of the Trades Union Congress, said: "These bumper settlements prove that chief executive officers' pay bears no resemblance to performance or economic reality.
"Top directors have used tough business conditions to impose real wage cuts, which have hit people's living standards and the wider economy, but have shown no such restraint with their own pay."
Bonus falls
In the City of London, however, bonuses have fallen sharply as a result of the financial crisis with forecasts predicting the number to be 38 per cent, according to the Centre of Economics and Business Research.
The total bonus payout this year will be £4.2 billion, compared to £11.6 billion in the heady days of 2007-8.
© Copyright IBTimes 2023. All rights reserved.