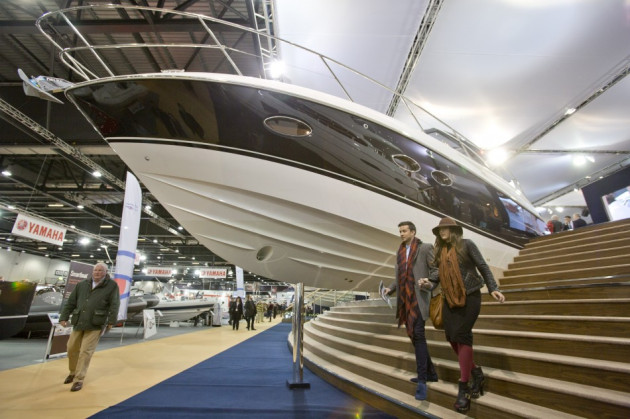 The UK\'s trade deficit narrowed down by almost £1bn in April, bigger than what was expected, following lower imports from the EU and higher trade in ships, aircraft, precious stones and silver.
Government data showed that Britain\'s trade gap in April reduced to £8.2bn (€9.6bn, $12.8bn) from £9.2bn (€10.9, $14.3bn) in March. The markets had forecast a gap of £8.8bn.
Seasonally adjusted, the UK\'s deficit on trade in goods and services was estimated at £2.6bn in April, compared with a deficit of £3.2bn in March, the Office for National Statistics (ONS) said on Friday. The April deficit was partly offset by a of £5.6bn surplus in trade in services, ONS data showed.
The value of imports decreased by 2.7% between March and April this year while the value of exports out of the UK decreased by 1.3% over the same period.
The value of exports of ships, aircraft, precious stones and silver was about £0.5bn higher in April over March. But Britain\'s trade gap narrowed primarily due to the country\'s trade with the EU -- imports from the EU fell by around £1.3bn.
The British trade figures follow a raft of upbeat data that showed the economy is looking up. Data from the services, construction and manufacturing sectors has raised hopes of the UK\'s revival, and have also forced the Bank of England to hold on to its rates for now.
The UK service sector\'s purchasing managers index (PMI) figure came in at 53.3 for May, matching April\'s figure, offering hope that the UK is finding its way out of recession in the second quarter of the year.
Britain\'s service sector accounts for around three quarters of its total GDP output. A reading above the neutral 50 figure represents growth, while anything below reflects a contraction.
The UK\'s economy is forecast to grow by 0.5% in the second quarter of the calendar year, up from 0.3% in the first three months.