UK Cloud Computing Market Faces Competition Inquiry Amid Concerns Over Amazon, Microsoft Dominance
The United Kingdom's communications regulator, Ofcom, has taken a significant step in addressing concerns within the nation's burgeoning £7.5 billion cloud computing market.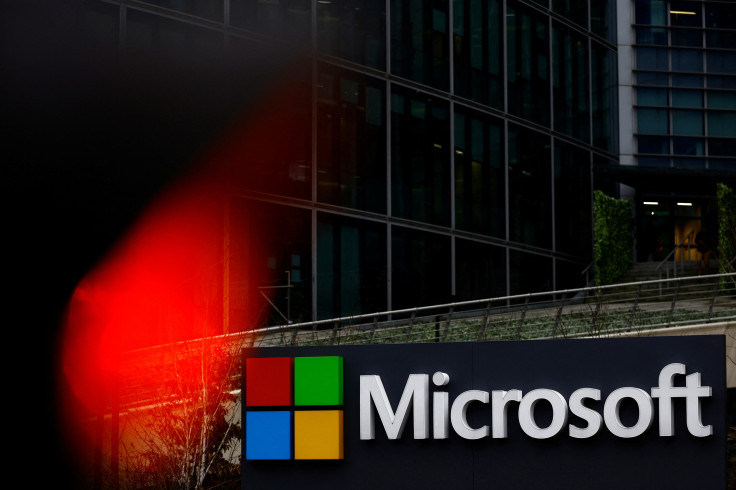 In a significant development, the UK communications regulator, Ofcom, has formally referred the country's thriving £7.5 billion cloud computing market to the Competition and Markets Authority (CMA) for a comprehensive investigation. The decision follows a thorough study by Ofcom that raised alarming concerns about the dominant positions of industry leaders Amazon and Microsoft within the cloud computing sector.
Cloud computing, the delivery of IT services such as data storage and computing power over the internet with a pay-as-you-go pricing model, has become integral to businesses and is a crucial infrastructure component for the development of next-generation artificial intelligence (AI) models.
Ofcom's concerns are multifaceted, with a primary focus on the significant market influence held by Amazon and Microsoft. Fergal Farragher, the director at Ofcom responsible for overseeing the study into the cloud market, emphasised the challenges faced by companies in terms of switching or combining cloud providers. Industries spanning TV production, telecom networks and AI heavily depend on remote computing power and the difficulty in transitioning between providers has raised red flags.
"Some UK businesses have told us they're concerned about it being too difficult to switch or mix and match cloud providers, and it's not clear that competition is working well," said Farragher.
To address these concerns, Ofcom has urged the CMA to conduct a thorough inquiry, aiming to ensure that business customers can continue to derive maximum benefits from cloud services.
Ofcom's worry is not solely centred on the operational challenges of businesses but extends to the profits garnered by Amazon and Microsoft from their cloud operations. The regulator contends that the high profitability of Amazon Web Services (AWS) and Microsoft's cloud unit suggests limitations to overall market competition.
The market dynamics reveal a significant concentration of power, with Amazon and Microsoft jointly holding up to 80 per cent of the £7.5 billion UK cloud computing market. Google, the next major player, lags behind with a share of up to 10 per cent.
Ofcom's concerns encompass various aspects, including hefty exit fees for transferring data to another provider, difficulties in combining computing needs across different providers, and the structuring of discounts with market-leading cloud suppliers.
Ofcom highlighted these issues, stating: "These market features can make it challenging for some customers to switch or use multiple cloud providers. This can make it difficult to bargain for a good deal with their provider or to mix and match the best quality services across different providers."
In response to Ofcom's referral, the CMA has officially launched an investigation into the cloud computing market and has established an independent inquiry group to delve into the matter. Sarah Cardell, the Chief Executive of the CMA, stressed the significance of effective competition in a market that underpins various online services, from social media to AI foundation models.
Cardell stated: "Many businesses now completely rely on cloud services, making effective competition in this market essential. The CMA's independent inquiry group will now carry out an investigation to determine whether competition in this market is working well and, if not, what action should be taken to address any issues it finds."
The scope of the CMA's probe is expected to be outlined soon, and the investigation, along with potential remedies for anti-competitive practices, is slated for completion by April 2025.
In response to these developments, Amazon Web Services (AWS) expressed disagreement with Ofcom's findings. A spokesperson for AWS argued that the conclusions were based on a "fundamental misconception of how the IT sector functions".
The company emphasised the benefits of robust competition among IT providers and highlighted the ease with which cloud services can be switched. AWS pledged to collaborate with the CMA in a constructive manner.
Microsoft, another major player in the cloud computing arena, affirmed its commitment to a competitive UK cloud industry. A spokesperson for the company stated that Microsoft would actively engage with the CMA's investigation to address any concerns and ensure a thriving and competitive market.
As the cloud computing market undergoes regulatory scrutiny, the outcomes of the CMA investigation will likely shape the future landscape of the industry in the UK, with potential implications for businesses and consumers alike.
© Copyright IBTimes 2023. All rights reserved.