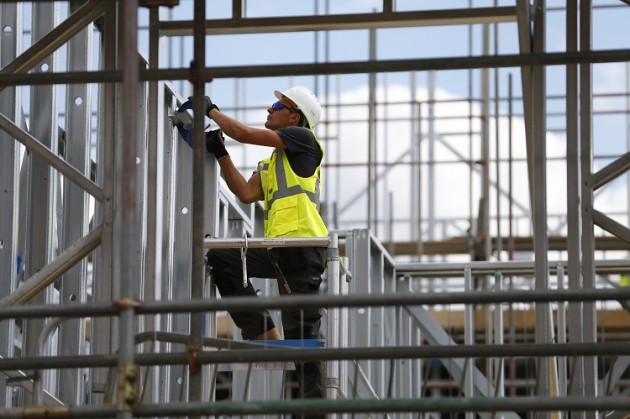 Britain's construction industry is booming again after seeing the sharpest rise in output for over six years.
The Markit/CIPS UK construction purchasing managers index (PMI) hit 59.4 in October, up from 58.9 in September and the highest reading since September 2007.
It is yet another sign that the UK economy is mounting a sustainable recovery from the financial crisis that dragged it into a deep recession and slump. All three of the main sectors - construction, manufacturing, and services - have shown promising starts to the fourth quarter.
"UK construction output continues to rise like a phoenix from the ashes, with housing, commercial and civil engineering activity all seeing strong rates of expansion at the start of the fourth quarter," said Tim Moore, senior economist at Markit.
"Official data showed that the construction sector lived up to the strong billing given by business survey evidence during the third quarter of 2013. Importantly, the latest Construction PMI survey signals that job hiring and input buying are now rising in tandem with greater new business inflows.
"Improved opportunities to tender and a broadening of the recovery beyond housing activity have helped foster confidence in the longer-term outlook for business conditions. Highlighting this, the latest survey indicated that more than four times as many construction firms expect a rise in output over the year ahead as those that anticipate a fall."
From late 2011 to early 2013, British construction firms saw output in freefall. Flat growth in the domestic economy, as well as the drying up of public sector contracts amid the government's austerity drive, hit the building business hard.
However, across 2013 the UK economy began its recovery. GDP growth accelerated between the first, second and third quarters by 0.3%, 0.7% and 0.8% respectively.
As a result of the improving domestic situation, on top of a number of government schemes to support the financing of infrastructure projects and availability of mortgage credit, construction firms have seen a rebound in their fortunes.