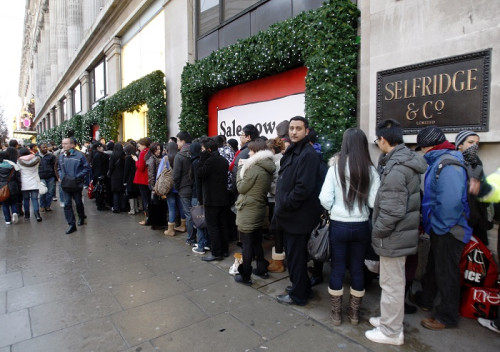 UK shoppers will spend £12bn on last-minute Christmas shopping, analysts predict.
According to retail consultancy Verdict, millions of shoppers will take to high streets across the country and spend almost as much in the four days before Christmas as they did in the whole of October.
London's Oxford Street, one of the UK's most popular shopping destinations, expects to welcome 6.2% more people this weekend than last year.
Half the money spent in the four days leading up to the end of 24 December will be on food, with £900m going on online groceries.
Around £3bn of the £12bn total will be spent online, with the majority spent on non-food items.
Forecasts suggest that spending over the weekend could be 20% higher than last year, as bargain hunters take advantage of 50% discounts from retail chains such as John Lewis, Marks & Spencer, Debenhams and Selfridges.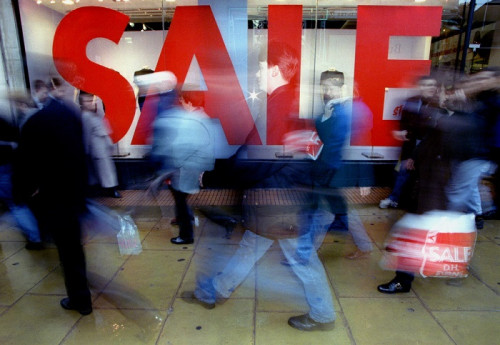 Verdict's senior retail analyst Andrew Stevens told The Sunday Telegraph: "People have been putting things off to see if they can get a bigger deal, but also you have the fact that the 23rd falls on a Monday. People know they can wait to the end of this week and still have three days to shop."
Many large shopping centres will also stay open longer to accommodate shoppers. The Westfield shopping centre in Shepherd's Bush, London, and the Bluewater shopping centre in Kent will both remain open until midnight on December 23.
Robert Goodman, Bluewater's general manager, said: "This weekend is likely to see a similar surge in sales and footfall to Black Friday, but driven largely by need rather than retailer promotions.
"For some, the weekend is the last chance to shop in earnest for Christmas presents and our stores are going to be busy.
"Over the four days we will also have a lot of guests here to treat themselves, having completed their Christmas shopping already."