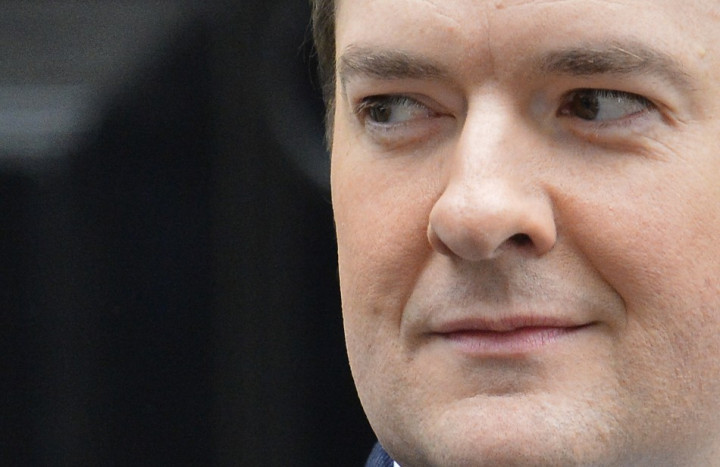 Britain's budget deficit fell faster than forecast over the past year despite an economy that barely grew, bolstering under-pressure Chancellor George Osborne's position at the Treasury.
The Office for National Statistics revealed that the current budget deficit in 2012/13 was £90.9bn. This is down 1.4% on the previous year and ahead of a forecast from independent fiscal watchdog the Office for Budget Responsibility (OBR), which predicted £92.5bn.
Public debt is rising faster than the OBR forecast. Across the same year, net public debt - excluding the impact of bank bailouts during the financial crisis - hit £1.186tn, against an estimate of £1.189tn.
This debt as a portion of GDP rose by 5% on the year before, to 75.4%.
Osborne has said he will miss a key fiscal target on debt as a portion of GDP. It will now not fall until 2017, peaking at 85.6%, against his original aim of 2015.
It is because the economy has underperformed amid a global slowdown in demand, the outbreak of the ever-present eurozone crisis, and dwindling tax receipts.
The chancellor's critics - such as International Monetary Fund boss Christine Lagarde - say he should row back on his austerity programme and pull fiscal levers to invest in infrastructure such as housing, using the subsequent economic growth to achieve his deficit reduction mission.
However Osborne and the government insist that the public sector cuts are unavoidable and will restore "credibility" to the UK's fiscal position, which lost their AAA status at two of the world's three leading credit rating agencies.
A triple-dip recession was averted after the UK economy grew by 0.3% in the first quarter. Many forecasters, such as the IMF and Bank of England, have slashed their growth 2013 estimates for the UK economy to around 0.7% for the year.