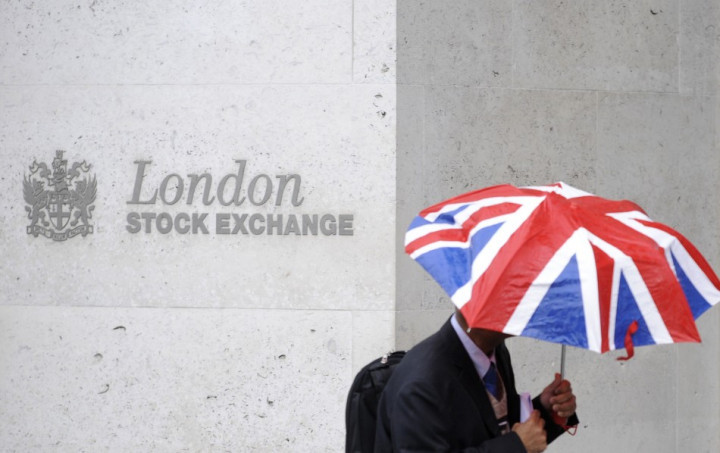 A second look at the fourth quarter GDP data from the moribund UK economy revealed no change from the original estimate of a -0.3 percent contraction, Britain's Office for National Statistics said Wednesday.
Service sector output was revised down for the fourth quarter to a -0.1 percent drop, from unchanged, though the ONS said construction sector output was better than previously thought, lifted to 0.9 percent growth from the original estimate of 0.3 percent.
Output from the production industries was worse than previously thought, revised down by 0.1 percent to a contraction of 1.9 percent in the final three months of 2012.
However, the ONS lifted its full-year GDP figure for 2012 from flat growth to a 0.2 percent expansion after it revisited historic quarterly data and found an improved picture.
Ross Walker, UK economist at RBS, described this change as "negligible".
Britain tumbled into another contraction at the end of 2012 after North Sea oil extraction fell because of longer-than-expected maintenance work, and flat output in the powerhouse service sector, which accounts for around three quarters of GDP.
Most economists think the UK will avoid an unprecedented triple-dip recession, according to a recent Reuters poll.
This followed a raft of improving data from the economy at the beginning of the first quarter.
Private sector surveys show that two of the economy's three main sectors – including the vital services portion – grew in January.
Business and consumer sentiment is also getting better, while house prices are rising as a Bank of England credit easing scheme gathers pace in the mortgage market.
Despite the likelihood that the economy will narrowly avoid a renewed slump, flat growth and a bloating debt pile led to Moody's stripping the UK of its AAA credit rating.
Moody's downgraded the UK by a notch to Aa1. The markets seemed unconcerned, with gilt yields falling to new lows in the following week.
The downgrade will have little economic consequence, but it is a political blow for Chancellor George Osborne.
Osborne had previously said it would be "humiliating" to lose the top rating, but has since backtracked on its importance as a benchmark for the government's fiscal strategy of austerity to erase structural deficit in public finances.
---
Follow @shanecroucher