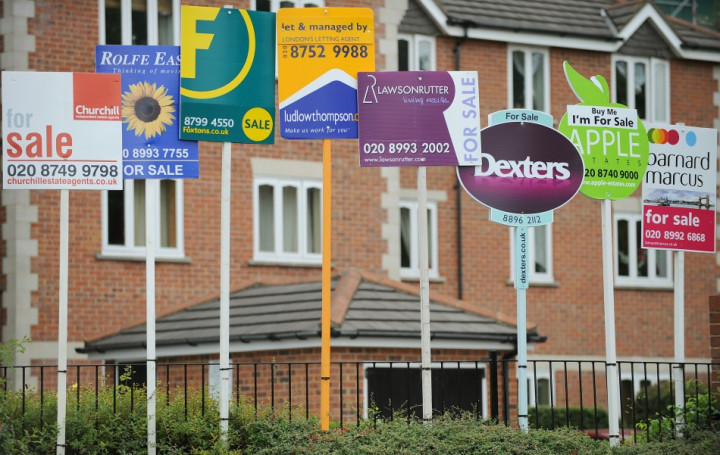 UK house prices rose at their fastest pace since 2010 in the three months to January, as the Bank of England's flagship credit easing scheme made it easier for first time buyers to step on to the first rung of the property ladder.
Halifax's House Price Index said prices grew by 1.9 percent in the quarter to January when compared with the three months before. The report also said prices were up 1.3 percent on the year, the first annual rise for 27 months.
"The signs of improvement in the housing market towards the end of last year continued in January," said Martin Ellis, Halifax housing economist.
Since June 2012, the Bank of England has been pursuing its Funding for Lending Scheme (FLS), which is designed to free up affordable credit at Britain's high street lenders.
It works by offering banks cheap loans to a value tied to their stock lending to the real economy of individuals and small businesses.
This, it is hoped, should incentivise an increase in lending to the real economy.
In the scheme's first three months, £500m extra credit was made available. A survey of lenders by the Bank of England found that most expect a surge in credit availability in the first quarter of 2013.
Despite initial signs that FLS is making mortgages more accessible by bringing down interest rates and deposit requirements, it brings no certainty for the UK housing market.
"The outlook for the UK economy and house prices is more unclear than usual," said Halifax's Ellis.
"Subdued economic growth and pressures on household finances are expected to constrain housing demand. Overall, we expect continuing broad stability in house prices nationally in 2013."
A separate index compiled by Natwest found UK house prices rose by 0.5 percent from December to January.
Savills, the property consultancy, found that houses in the ten priciest London boroughs are worth the same as the housing markets of Wales, Northern Ireland and Scotland combined.
London's property market has consistently seen price growth despite falls in almost all other parts of the UK, rising by 15 percent since 2007 at the beginning of the financial crisis.
"More housing wealth is being concentrated in fewer people's hands," said Lucian Cook, director of residential research at Savills.
"That restricts the ability of some groups - particularly younger generations - to get on to, or trade up, the housing ladder, creating longer term implications on the lifetime cost of housing."
---
Follow @shanecroucher