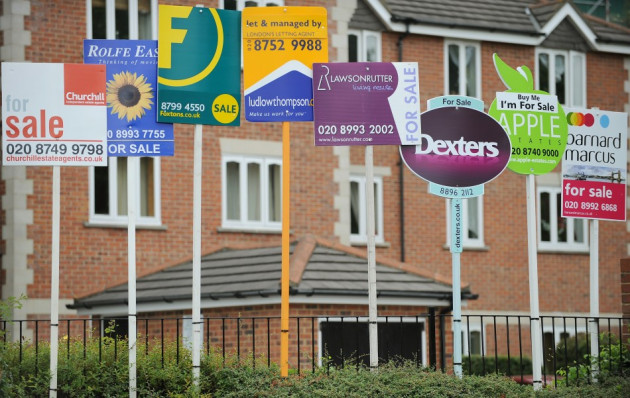 UK house prices rose by 0.5 percent month-on-month in May and stabilised, according to a leading index, after a turbulent couple of months at the end of the stamp duty holiday for first-time buyers.
Prices are slightly lower across the year, with a 0.1 percent annual decline, the latest monthly Halifax house price index revealed.
House prices in the three months to May were up 0.8 percent on the preceding three months.
"While there has been a modest improvement in the trend for house prices recently, the current average UK price is very similar to the levels both a year ago and at the beginning of this year," Martin Ellis, Halifax housing economist, said.
"We expect this situation to continue with prices likely to still be around today's levels at the end of 2012 as the ongoing tough economic environment constrains housing demand."
The average price of a UK home is now £160,941.
In March prices rose 2.2 percent as demand spiked ahead of the end of a stamp duty holiday for first-time buyers.
However, this was offset and more by a -2.3 percent plunge in house prices in April, after the tax holiday passed and demand subsided.
Britain is back in recession after the latest GDP figures showed two consecutive quarterly -0.3 percent contractions from the last quarter of 2011 into the first three months of 2012.
Households across the country are struggling to make ends meet, with high unemployment, stagnant wages, sticky inflation, and crippling energy bills.
Despite the glum situation on the demand side of the housing market, property prices have been fairly robust, underpinned by a lack of supply as activity in the construction sector plummets.
Data from the Office for National Statistics (ONS) shows a -4.8 percent contraction in sector output in the first quarter, which played a significant role in dragging the UK back down into recession - its second in four years.