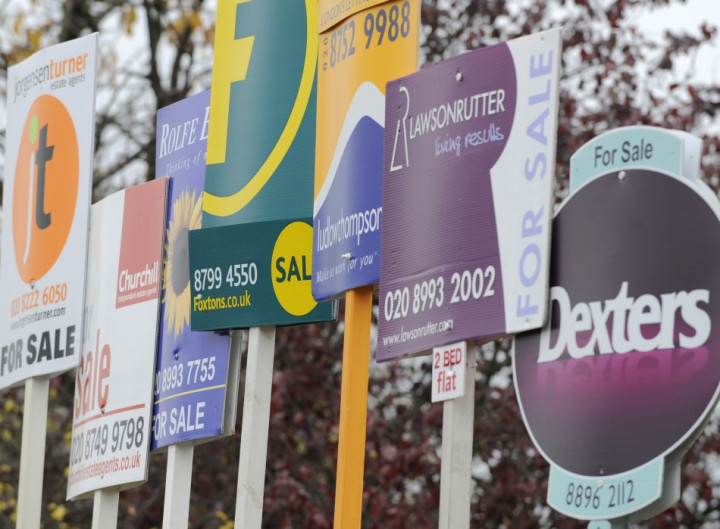 House prices suffered their worst monthly plunge ever in August, plummeting by 2.4 percent according to the Rightmove House Price Index.
While the London 2012 Olympic Games did not deter new sellers coming into the property market, buyer demand slowed considerably, causing the average UK price to fall to £236,260.
"One would perhaps expect some sellers to have postponed their marketing plans until after the Olympic distractions, though with more 'working from home' it may have given them an opportunity to begin their property move a few weeks earlier in readiness for the hoped-for upturn in buyer activity in the lead up to Christmas," Miles Shipside, Rightmove director and housing market analyst, said.
Prices might have fallen further but for two stabilising factors which underpin Britain's hard-pressed housing market.
The first factor is a lack of new housing stock, which is restricting supply. In the second quarter of 2012 the number of new homes under construction fell by 10 percent to 21,540, according to government statistics.
Completions, which are seasonally adjusted, were down 6 percent to 29,470 in the second quarter.
The second factor holding house prices in their relatively steady decline is the struggle first-time buyers face in getting a mortgage.
Banks, unwilling to take on extra lending risk because of the recession and eurozone crisis, are demanding higher deposit levels before they make home loans. Some customers are being asked to provide as much as 20 percent of a property's value up front.
Given the erosion of disposable income caused by a prolonged period of high inflation, many have found it too difficult to save the money required to meet these up-front commitments.
The Rightmove figures come a month after the Bank of England issued a report demonstrating that mortgage approvals had sunk to their lowest level since December 2010, with just 44,192 applications receiving the rubber stamp that month.
The number of successful applications was down from June's 50,544 and is around half that of pre-financial crisis levels.
However there is some light on the horizon for thwarted first-time buyers and home owners who hope that the value of their property will soon rise again.
Bank of England's credit easing plans
The Bank of England recently announced two credit easing schemes to encourage banks to lend again.
One of these, the Funding for Lending Scheme (FLS), sees banks offered cheap loans in direct correlation to the value of their affordable lending to the so-called real economy of businesses and consumers.
If this new policy works - and the Bank of England governor has said there are "no guarantees" - then one consequence could be the reduction of deposit requirements for mortgages, which could stimulate more demand in the property market and help push house prices up.
Economists at the Centre for Economics and Business Research predict that this may lead to a fall in deposit rates of as much as a quarter.
Should the credit easing efforts fail to make affordable mortgages available again, the government may have to look at increasing the amount and length of the first-time buyer schemes it operates.
In March a stamp duty holiday for first-time buyers ended, which caused a serious drop in mortgage applications. Reviving this may help incentivise more buyers into the market.
Property hunters can also utilise a programme called FirstBuy, whereby the government and house builder give first-time buyers an equity loan on part of the property they wish to purchase, which is interest-free for five years.
Only a 5 percent deposit is required under the terms of the scheme, making buying a home much more accessible for many people.
The equity loan also lowers the value of the mortgage required from the lender.
By March 2013, when FirstBuy ends, the government hopes to have helped 10,500 first time buyers onto the ladder.