Conservative immigration minister Mark Harper has resigned after admitting that his cleaner was an illegal immigrant.
Harper resigned after it was brought to his attention that his cleaner did not have permission to work legally in the UK.
In his resignation letter, Harper claimed that he had checked his employees' immigration status in 2007 and again in 2012.
But after launching a crackdown on employers who failed to carry out "reasonable checks" on the immigration status of their employers – and masterminding the controversial "Go Home" ad campaign targeting illegal immigrants – he thought it was "prudent" to check the cleaner's status again.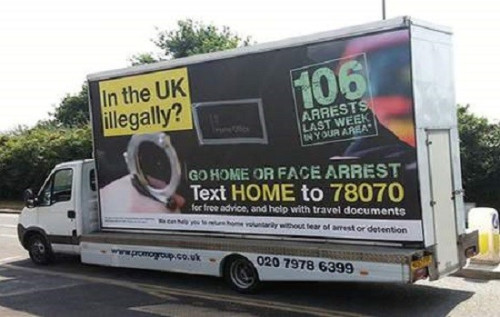 "As I took the Immigration Bill through Parliament in autumn 2013 I talked a lot about these matters in the context both of employers and landlords... Given this focus on these matters, I thought it prudent to check that all my documents were in order for my cleaner. I undertook an extensive search to locate the copies of documents I had taken but unfortunately I was unable to locate them.
"As a result, in the week commencing 20 January 2014 I asked my cleaner for further copies of these documents, which she provided on 4 February. On 5 February, I asked my private office to check the details with immigration officials to confirm that all was in order. I was informed on the morning of 6 February that my cleaner did not in fact have indefinite leave to remain in the United Kingdom."
Prime Minister David Cameron has accepted his resignation "with regret", Number 10 said. A spokesperson said there has been "no suggestion" Harper had "knowingly employed an illegal immigrant". Harper will continue as Conservative MP for the Forest of Dean.
As immigration minister Harper approved and launched the heavily-criticised "Go Home" ad campaign that consisted of large marked vans driving around suburbs with high proportions of ethnic minorities with a sign warning: "Here Illegally? Go Home or Risk Arrest."
The campaign was widely criticised by many politicians on all sides of the political spectrum, including Ukip leader Nigel Farage, who called it "nasty".
Mike Jones, from the Public and Commercial Services Union described the campaign as "rightwing racist and fascist".
In June 2013 Harper was at the centre of a scandal after breaking his foot while dancing on a table at a nightclub in Soho.