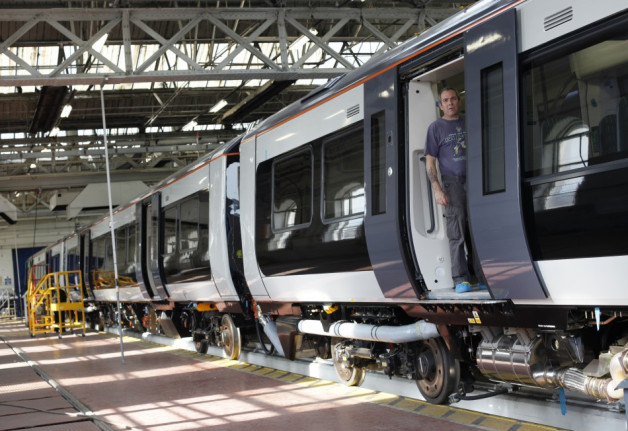 Britain's industrial production increased more-than-expected in March on higher manufacturing output and increased energy production due to an unusually cold weather in the month.
The Office for National Statistics (ONS) said that industrial output rose 0.7% on month in March, following a revised 0.9% increase in February. Economists expected an increase of 0.2% for the month.
The better output was driven by a 1.1% increase in manufacturing and a 2.4% rise in electricity, gas steam & air conditioning due the coldest March since 1962.
The output rose 0.2% sequentially in the first quarter, in line with the previous ONS estimate. On an annual basis, industrial output declined 1.4% in March, the smallest drop since last August and better than analysts' estimates for a 1.6% decline.
In the first quarter, Britain avoided the so-called triple-dip recession by logging a stronger-than-expected economic growth rate of 0.3%. That comes after a 0.3% decline in gross domestic product (GDP) in the final quarter of 2012, which was hurt by a significant fall in industrial output due to a big drop in oil and gas production.
However, oil and gas production recovered in the first quarter, with output rising 2.1% from the fourth quarter of 2012.
The 1.1% monthly increase in the manufacturing sector, beating forecasts for a 0.3% increase, was driven by the production of metals, electronics and machinery.
Earlier, a survey conducted by Chartered Institute of Purchase and Supply and Markit found that manufacturing sector in the UK almost returned to growth in April due to higher output and new orders. The Markit/CIPS UK manufacturing PMI showed a reading of 49.8 in April, up from 48.6 in March. A reading below 50 indicates a contraction in the sector.
The Bank of England is due to announce its monthly policy decision later this day. The latest industrial data confirms the widespread view that the central bank will not go for extra stimulus.