The Bank of England's deputy governor has shot down hopes of some Monetary Policy Committee (MPC) members that the central bank will raise interest rates imminently, after claiming that she saw "no significant evidence" that wage-price pressures were mounting and that the jobs market growth remained weak.
Nemat "Minouche" Shafik added that BoE would have to see more evidence of stronger wage growth and less slack labour market data in order to consider raising rates from the record low of 0.5%.
"We would need to see more of the data pointing in the same direction in terms of price pressures – particularly in terms of wages and unit labour costs (before raising interest rates)," said Shafik in the Financial Times.
"In terms of sustained domestic inflationary pressures, that's going to be the ultimate test."
When asked whether she'd be voting against a rate rise at the next MPC meeting, Shafik said: "You might say that, but I couldn't possibly comment."
"I think unemployment has not reached the place where we can say all the slack has gone in the labour market," she added.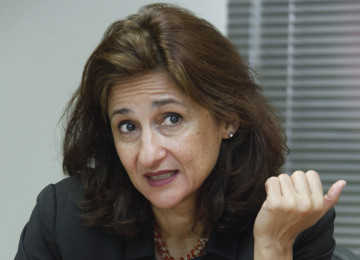 The BoE has kept UK interest rates at a record low of 0.5% since 2009.
Recently, economist consensus swayed from the BoE raising rates in the first half of 2015 to during the middle of next year, after economic growth slowed and Britons' wage increases were weak and well below the rate of inflation.
The Office for National Statistics showed that UK economic growth slowed in the three months to September, with the economy expanding by 0.7%.
It also showed that average weekly earnings grew by 0.9% in the year to August 2014.
The figures mean that average total pay (including bonuses) for employees in UK was £479 ($762, €601) per week before tax and other deductions from pay.
However, the MPC's McCafferty has explicitly pushed for a rise at every meeting since August, after claiming space capacity in the economy was being used quickly.
"Starting to raise Bank rate now makes it more likely that the increase required over coming years to deliver our inflation target can be kept gradual and limited," he said.
"Ensuring that we act in good time and move rates slowly, to allow consumers and businesses to adapt with minimum disruption, is, I believe, the best way of supporting and sustaining the economic expansion now under way."