UK Chancellor George Osborne Could Create 20,000 Jobs in One Year on Job Tax Cuts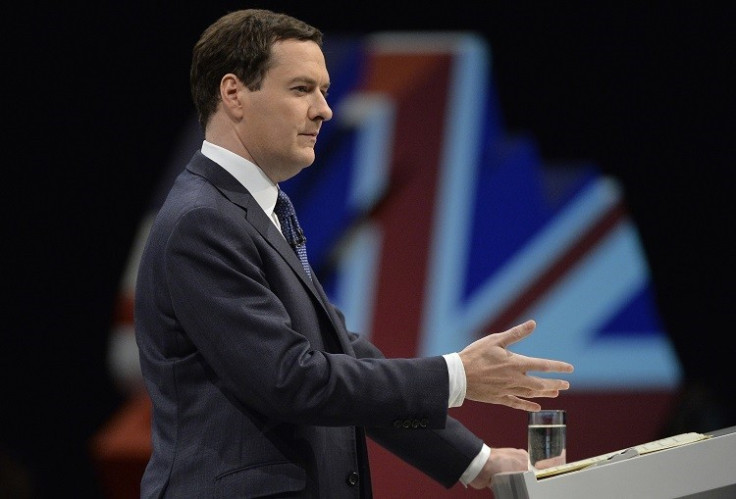 Britain's Chancellor George Osborne could create 20,000 jobs in just 12 months if he decided to use his Autumn statement to slash job taxes.
A reduction to National Insurance Contributions (NIC) or business rebates for companies that take on staff or push into export markets, could not only create thousands of jobs but will also help the UK's fragile economic recovery, according to a new report by the Quoted Companies Alliance (QCA) and consultancy BDO.
"We are seeing a new energy in the small and mid-cap sector which has the potential to be converted into real jobs," said Tim Ward, chief executive at the QCA.
"The QCA supports simplifying the tax system and rewarding job creation."
The Confederation of Business Industry (CBI) revised up its forecast for Britain's economic growth in 2014 to 2.4%.
According to the QCA and BDO study, the UK economic recovery has boosted business confidence amongst small to medium sized enterprises (SME) and changes to job taxes could fuel employment growth.
"Sentiment has skyrocketed and small and mid-cap companies now need the right conditions to grow - NIC reductions and rebates would facilitate that growth, both here and abroad," said Neil McGill, a director at accountancy firm BDO.
Many business lobby groups and consultancies welcome job tax cuts as employees are still concerned over job security, especially in the public sector.
The National Institute of Economic & Social Research (NIESR) recently revealed that only 47% of public sector workers felt their jobs were secure in 2011, compared with 66% in 2004, as almost half of them said that their pay had recently been frozen or cut.
This is a dramatically lower figure than those surveyed in the private sector as only a quarter had their pay frozen or cut.
© Copyright IBTimes 2023. All rights reserved.