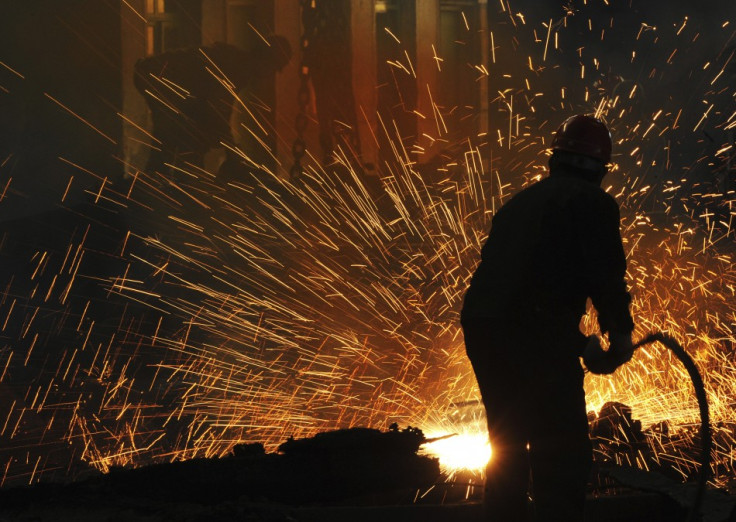 The UK's manufacturers expect business to pick up over the coming year as the negative impact of the Brexit vote abates, according to a new survey.
Manufacturers' organisation EEF and BDO said firms had reported positive output and new order balances for the first time in 18 months in the fourth quarter.
This was driven by rising domestic demand in the UK, but exports are expected to pick up the baton in the next quarter, helped by the weaker pound.
Stabilising oil prices and a recovery in global growth would also aid the UK manufacturing sector, the report said.
However, factory output is still expected to contract by 0.2% next year, with rising inflationary pressures and upcoming Brexit negotiations acting as downside risks.
"Confidence about business performance over the coming 12 months is regaining the ground lost after the referendum and improvements in trading conditions are spurring a rebound in investment intentions to fulfil customer requirements and secure productivity gains," EEF and BDO said.
"This has also led us to be somewhat more upbeat in our forecasts, with a much more modest contraction in manufacturing output of 0.2% pencilled in for next year. Manufacturers also acknowledge that there are still some downside risks in the year to come – some stemming from the path of Brexit negotiations and some from potential bumps in the road for global growth."
For the economy as a whole, the EEF predicts growth of 2.1% this year and 1.3% in 2017.
"The UK economy is projected to slow down next year," the report said.
"Rising inflation and high uncertainty following the EU referendum are expected to drag on GDP growth for the year ahead."
Inflation is forecast to pick up to 2.7% in 2017, well above the Bank of England's 2% target.
"The sharp depreciation in sterling has pushed up manufacturers' input costs. This will be gradually feeding through into higher consumer prices in the year ahead," the EEF stated.