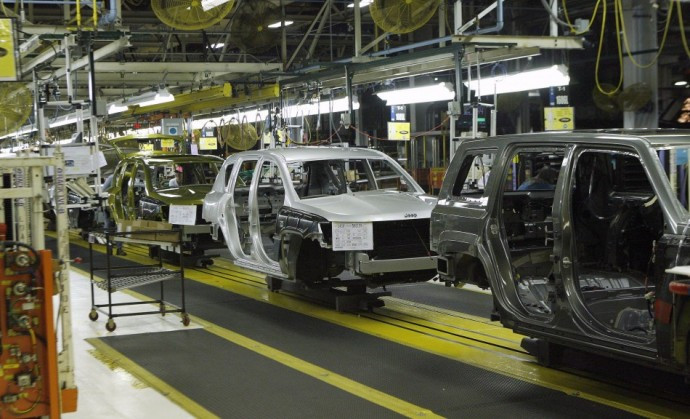 The US economy added slightly less jobs than expected last month, but the unemployment rate hit a nine-year low, official figures released on Friday (2 December) showed.
According to the US government, the world's largest economy created 178,000 jobs in November, slightly below 180,000 analysts expected, while October's gains were revised down by 2,000 to 159,000.
However, the unemployment rate fell from 4.9% to 4.6%, its lowest level since 2007, surprisingly analysts who forecast an unchanged reading.
The jobless rate dropped as the civilian labour force declined by 226,000, while the number of unemployed people fell by 387,000 and 160,000 people found jobs.
Average hourly earnings fell 0.1% in November after a sharp rise in the prior month, although they remained 2.5% higher year-on-year.
Both figures further strengthened the case for the Federal Reserve to raise interest rates later this month, with the US central bank now all but certain green light a rate hike before the end of the year.
"Even if the number was rotten, the Fed would have still taken that with a pinch of salt and backed up their view that they need to see more than one print to see the weakness," said Naeem Aslam, chief market analyst at Think Markets UK.
"But, the reality is that the US economy is strong and their is still plenty of optimism how robust the GDP could become on the back of fiscal spending."
Ian Shepherdson, chief economist at Pantheon Macroeconomics went even further, suggesting that the real headache for economists now will be predicting how many times the Fed will raise interest rates in 2017.
"This data does not change the outlook for the December [meeting] of the Federal Open Market Committee: rates will rise," he said.
"But if unemployment really is at 4.6%, the next question is just how far wage growth will accelerate next year, and how much more the Fed will have to do in order to cap it."
The US central bank's policy over the next 12 months could be largely determined by the fiscal stimulus measures promised by US President-elect Donald Trump, added Paul Ashworth, chief US economist at Capital Economics.
"A December rate hike is coming and, assuming that we see a major fiscal stimulus passed in the first half of next year, we expect an additional 100 basis points of tightening from the Fed next year, taking the fed funds target range to between 1.50% and 1.75% by end-2017," he said.