UK Manufacturing Output Falls 0.7% in April - ONS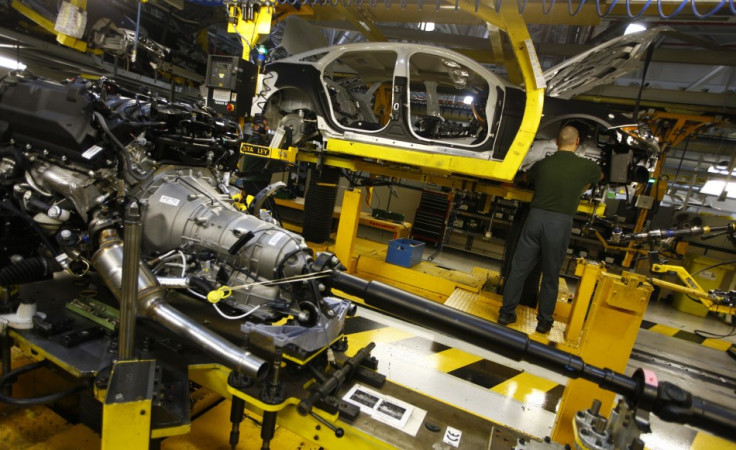 UK manufacturing output dropped -0.7 percent in April month-on-month, according to the latest official figures, as Britain's economy goes further into reverse and looks set to extend its recession for a third quarter.
Seasonally adjusted manufacturing output has fallen -0.3 percent, while when compared with the same month in 2011 output plunged -1 percent.
The largest contributions to the month on same month a year ago fall in manufacturing output were the manufacture of food, drink and tobacco industries, which fell by 5.7 percent, said the Office for National Statistics (ONS), which reported its Index of Production for April.
Other manufacture and repair fell by 9.5 percent. Meanwhile the manufacture of transport equipment industries rose by 8.8 percent.
Recent private industry data from researchers Markit, who conduct the purchasing managers index (PMI) surveys, showed that UK manufacturing output hit a three-year low in May.
New export orders collapsed at their fastest pace since March 2009, said Markit.
Britain is wallowing in its second recession in four years, with two consecutive quarterly contractions in GDP of -0.3 percent from the last quarter of 2011 to the first three months of 2012.
With the latest grim reading for the UK economy and the Queen's Diamond Jubilee celebrations falling in the second quarter of the year, which the Bank of England forecasts as being a -0.5 percent drag on GDP, it looks like the recession may extend to the whole first half of 2012.
"The figures released today serve to highlight the tough conditions facing industry operating within the UK," Colin Edwards, economist at the Centre for Economics and Business Research, said.
"Output remains well below pre-financial crisis levels and shows little sign of improvement.
"With the eurozone in perpetual turmoil the UK's largest export market looks unlikely to provide an outlet for UK firms any time soon.
"This is likely to weigh on the potential for output growth for some time."
© Copyright IBTimes 2023. All rights reserved.