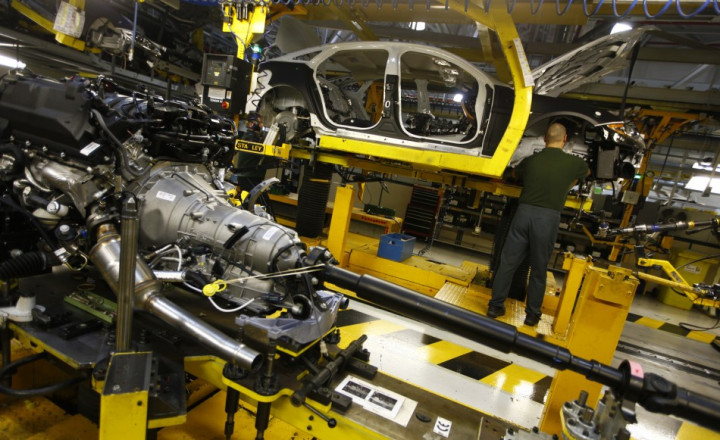 Britain's manufacturing sector contracted for its fourth consecutive month in August, according to a purchasing managers index (PMI) survey, though the rate of decline eased sharply to a near-neutral figure.
Weak new order demand continues to hamper UK manufacturers, as growth in emerging economies slows, the eurozone crisis rumbles on, and a domestic recession continues to bite, but rising employment, lower input costs, and higher margins are all willing the sector back to expansion.
"The marked easing in the rate of contraction at UK manufacturers is heartening, if only because last month's steep pace of decline wasn't repeated," said Rob Dobson, senior economist at Markit and author of the Markit/CIPS Manufacturing PMI survey report.
Manufacturing PMI for August came in at 49.5. Anything over a neutral 50 figure represents expansion, while a number under signifies contraction.
In July manufacturing output slumped to a 38-month low, according to PMI data, falling to 45.4.
Chancellor George Osborne wants to increase the value of UK exports to £1tn by the end of the decade, but consistently poor performance in the country's manufacturing sector has undermined this ambition.
"Overall demand remains too lacklustre to provide an imminent and sustained recovery, with investment spending still weak and domestic austerity ongoing," Dobson said.
"Long unsatisfied hopes that the manufacturing sector could export its way back to health also remained jilted by the marrying of a downturn in our largest export market to the onset of softer global economic growth.
"The performance of the sector is therefore likely to remain subdued and volatile until underlying structural imbalances are resolved."
Alan Clarke, Scotiabank analyst, said: "It is not a great number, but it is clearly not the bloodbath that the previous month suggested.
"It's less negative, not more positive. It reassures us that we are stagnating and not slumping."
In a nod to the manufacturing sector the government announced the UK Guarantees Scheme, which sees the taxpayer underwrite finance packages for foreign importers of British exports, to help stimulate market demand.
UK manufacturers may also find hope in two credit easing schemes from the Bank of England which are geared towards freeing up affordable credit from banks for smaller businesses.
Other data from manufacturing lobbyist EEF shows that despite a tough environment, firms in the sector intend to invest and hire more staff.