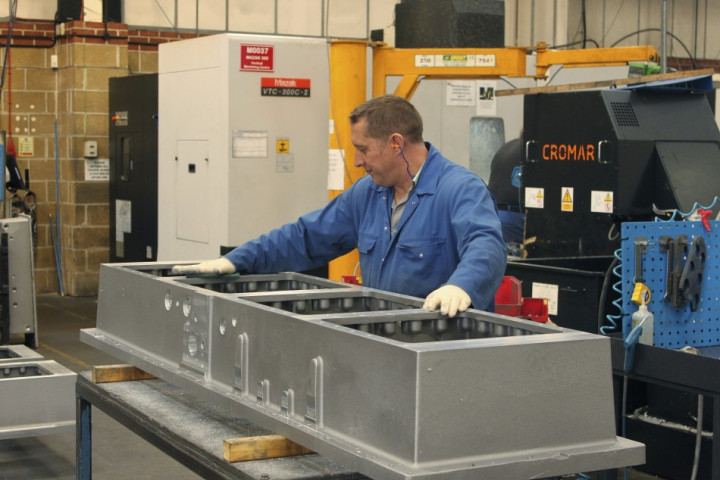 Manufacturing output beat expectations in April, though the troubled sector is still in decline.
Output and new orders rose for the first time since January and new export orders came flowing in, though job losses in the manufacturing sector continued for their third month.
Research firm Markit's monthly index, compiled from surveys of purchasing managers, jumped to 49.8 in April, up from the previous month's 48.6 reading.
Any figure below the neutral 50 threshold signifies contracting output.
"Following the poor start to the year, when manufacturing acted as a drag on the economy in the opening quarter, it is welcome to see the sector showing signs of stabilising in April," said Rob Dobson, senior economist at Markit, which compiles the surveys alongside the Chartered Institute of Purchasing & Supply (CIPS).
"With forward-looking indicators such as new orders and the demand-to-inventory ratio also ticking higher, the sector should at least be less of a drag on broader GDP growth in the second quarter."
The UK economy grew by 0.3% in the first quarter, suggests a preliminary official estimate, as the service sector outperformed expectations.
Manufacturing output in the first three months fell by 0.3%, weighing on the headline number.
A slump in global demand is hindering British manufacturing firms. Financial crisis continues to wreak havoc in the eurozone, the UK's key trading partner. Economic slowdown in lucrative high growth Far East markets has intensified already fierce competition in the region.
However, there is room for optimism over the future outlook.
"A march of the makers may be on its way following the first rise in export sales for a year with the Americas, Middle East and Australia making up for lacklustre demand in Europe giving the manufacturing sector something to savour," said David Noble, CIPS chief executive.
---
Follow @shanecroucher