UK Recovery Sees Fastest Growth Rate Since 2007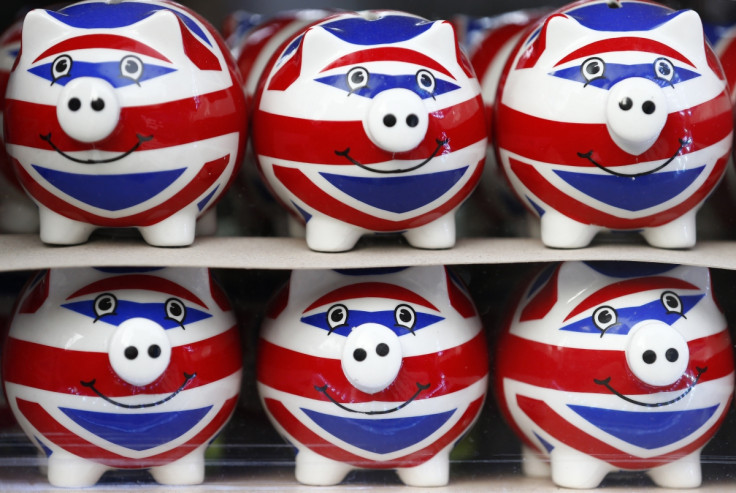 Britain's economic recovery slowed slightly in the final quarter of 2013, though GDP growth remained robust.
The Office for National Statistics (ONS) said UK GDP grew at a rate of 0.7% in the three months to the end of December, down from 0.8% in the previous quarter. It is a preliminary estimate of GDP based on 40% of the data.
Across the whole of 2013, UK GDP rose by 1.9% - the fastest annual growth rate since before the financial crisis in 2007.
"Growth is broadly based with manufacturing growing fastest. The job is not done and the biggest risk to recovery would be abandoning the plan," said Chancellor George Osborne, who is pressing on with billions of pounds more in austerity as he tries to erase the structural deficit in UK public finances.
The service sector, which represents three quarters of the economy, was the biggest driver of GDP growth. There was also growth in agriculture and production output, at 0.5% and 0.7% respectively. Manufacturing grew 0.9%, though construction suffered a 0.3% fall in output.
Britain's economy is still 1.3% below its peak in the third quarter of 2008. From peak to trough, UK GDP shrunk by 7.2%, said the ONS.
Despite the solidifying recovery, there are concerns that it is not filtering down into workers' pockets.
Wage growth is still slower than price inflation, meaning a real terms fall in pay which has lasted for several years since the financial crisis.
"Today's growth figures are welcome and long overdue after three damaging years of flatlining, but for working people facing a cost-of-living crisis this is still no recovery at all," said Ed Balls, Labour's shadow chancellor.
"Wages are now down £1600 a year after inflation under David Cameron and tax and benefit changes since 2010 have left families worse off by an average of £891 this year.
"And with business investment still weak, construction output down and housing demand outstripping housing supply, this is not yet a recovery that is built to last."
Ed Miliband, the opposition Labour party leader, dubs this the "cost of living crisis". If elected, he said he would freeze household energy bills for two years, help families with childcare costs, and raise the minimum wage.
Osborne has written to the Low Pay Commission recommending an above-inflation hike in the minimum wage. He has also raised the personal allowance – the earnings threshold at which an individual starts paying income tax – to £10,000 from 2014/15.
The International Monetary Fund (IMF) sharply upgraded its forecasts for the UK economy. The IMF said UK GDP would grow by 2.4% in 2014, up from its previous estimate of 1.9%.
© Copyright IBTimes 2023. All rights reserved.